Easter and the four-day weekend are over, but you can cheer yourself up with some cracking deals on Easter chocolate. Retailers have now slashed the price of loads of Easter-themed items, meaning you can now grab a 12-pack of Creme Eggs for £2 at Sainsbury's – effectively 17p per egg – also 25p Malteaster bunnies at Tesco, 50p...
Recent Blogs
19 June 2018

Supermarkets try all sorts of tactics to make us spend more, and a trick of the eye means you could be missing out on the best value items every time you go shopping. It's all about where products are positioned on the shelves, with stores tending to place more expensive items at average eye-level, hoping we'll grab...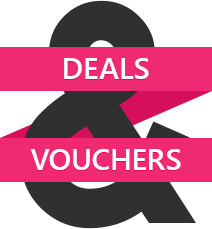 Visit our Deals & Vouchers section to ensure you don't miss out on the best deals.
Read more
»