Beauty Downshift Challenge – Is it worth ditching brands for cheaper 'dupes'?
Eg, £20 Benefit bronzer vs £6 Aldi look-alike
At MSE, we've challenged you to 'downshift' your grocery shop for years (check our Downshifting Guide), but you can also save money on make-up and beauty products by downshifting from brands to much cheaper 'dupes' – a look-alike product, where often even the packaging is similar to the more expensive brand.

I've looked into just how cheap these cheaper versions are, though I must stress this is purely a price comparison and I've not tried them all myself, though as you'll see below many beauty bloggers and MSE users like them. Nevertheless, as they're cheap, you could always try them and if you like them, great. If not, you've not lost much.
What are the key things I need to know about dupes?
Many are widely praised by beauty bloggers and MSE Forumites for being just as good, if not better than, their pricier counterparts. Of course, we're not skincare experts and we haven't tested all the products ourselves – but since publishing this blog, we've had many positive comments about dupes from MSE users including these...
Aldi's hot cloth cleanser is virtually identical to Liz Earle's! It smells the same, the consistency is the same. I would recommend anyone to try it out. A great product with great results!
Snap! I've been using Liz Earle's hot cloth cleanser & really can't see a difference! Lacura's moisturisers are just as good as Clarins also... I can buy the whole range I need from Aldi & still have money left over!
Whilst duplicates might have very similar ingredients and properties they most likely won't be exactly the same – always read the packaging and check ingredients if you have any allergies or skin concerns. The exact formulation of most beauty products (especially perfumes) are a closely-guarded secret.


All these products are sold by reputable retailers – like Boots – so they're quality checked and aren't the same as something you might buy at a car boot sale. The British Skin Foundation told us all cosmetic products are subject to the same stringent tests and just because a product is cheaper, doesn't mean it's less effective or unsafe for the skin.
I've picked out some of the most highly-rated beauty dupes I've heard about this year at Aldi, Boots and Superdrug, along with how much you can save if you take the Beauty Downshift Challenge. While you can usually find dupes at other retailers throughout the year, these are the biggies.
Only make a switch if you're happy to try something cheaper to see if you can achieve the same results. Check our Cheap beauty & make-up deals page for more offers.
Here's a comparison of what's available in stores now, subject to stock, and how much extra you'd pay for the similar big-name near-equivalent. We've noted below where products have been confirmed as cruelty-free or vegan – it doesn't mean the rest aren't, we just haven't had confirmation.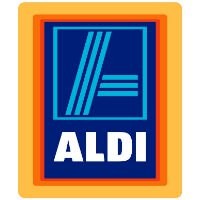 Aldi dupes - incl £6 'Aloha' bronzer vs similar £20 Benefit 'Hoola' bronzer, 71% saving
Aldi has a host of beauty dupes on its shelves – look out for its own-brand 'Lacura' on everything from blusher and bronzer to a 'Liz Earle-alike' hot cloth cleanser – though stock may vary from store to store.
| | |
| --- | --- |
| Aldi product | Similar branded product |
| Lacura blush, 4.5g (cruelty-free) - £4.49 | Nars blush, 4.6g - £21.60 at John Lewis |
| Lacura 'Too Legit' mascara, 14g (cruelty-free) - £5.99 (sold out online) | Benefit 'They're Real' mascara, 8.5g - £17.50 at Lookfantastic |
| Lacura 'Aloha' bronzer, 8g (cruelty-free) - £5.99 (sold out online) | Benefit 'Hoola' bronzer, 8g - £20.40 at Lookfantastic |
| Lacura 'Illusion Touch' 2in1 concealer & foundation, 2g/30ml - £7.99 | Lancôme Teint Visionnaire Foundation, 30ml - £40 at Feel Unique |
| Lacura 'Snapshot Ready' primer, 30ml (cruelty-free) - £7.99 (sold out online) | Smashbox photofinish primer, 30ml - £26 at Smashbox (vegan & cruelty-free) |
| Lacura exfoliating mud mask, 50ml - £5.99 | Glamglow super mud mask, 50g - £42 at Lookfantastic |
| Lacura daily cleansing wipes, 60 - £2.49 (not available online, check in store) | NIP + FAB's £13.59 Glycolic daily cleansing pads, 60 - £13.59 at Boots |
| Lacura hot cloth cleanser, 200ml - £3.99 (not available online, check in store) | Liz Earle Cleanse & Polish hot cloth cleanser, 100ml - £15 at Boots |
As you can see, Aldi's duplication of big brands even goes so far as to mimic the appearance of the packaging. Reviews on Aldi's page are mostly positive, though it seems the Nars blush dupe is the least convincing, according to reviewers. From the feedback we've seen, if you're a Benefit or Liz Earle fan, it might be worth checking out Aldi's alternatives as you could save up to 71% by downshifting to Lacura.
Sadly, Aldi's £5.99 'Naturals' eyeshadow palette – a look-alike of Urban Decay's 'Naked' palette (norm £40ish) recently sold out online (though some may still be available in store), which perhaps shows how many people out there have caught the bug for downshifting.
Aldi also has a £5.99 line of 100ml perfumes that look and smell suspiciously like Jo Malone fragrances – which are also usually much pricier, at £90 for 100ml. See our Cheap perfume guide for more smell-alikes. Unfortunately, a lot of Aldi's beauty dupes aren't available year-round as they're labelled 'Special Buys', so you may need to keep your eyes peeled each time you shop there.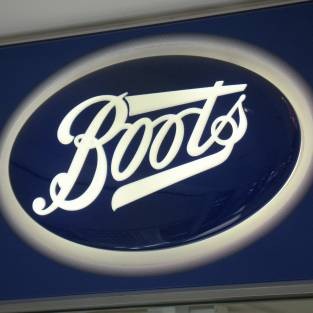 Boots dupes - incl £7 CYO shimmer oil vs similar £46 Fenty 'luminizer', 85% saving
If you don't want to wait for Aldi's offers to come back in stock or are looking for something different, it's worth checking out your local Boots stores as we've heard there are quite a few dupes available.
| | |
| --- | --- |
| Product at Boots | Similar branded product |
| Botanics All Bright Radiance Balm, 50ml*, £7.99 | MAC Strobe Cream, 50ml - £25 at MAC |
| CYO Gift of Gold Bronzing shimmer oil, 30ml*, £7 | Fenty Beauty Lava Luminizer, 90ml - £46 at Harvey Nichols |
| Sleek MakeUP Copperplate highlighting palette, 9g*, £9.99 | Huda Beauty 3D Highlighting Palette, 30g - £40 at Selfridges |
| Sleek MakeUP Matte Me liquid lip*, £4.99 | Kylie Jenner liquid lipstick, 3.25g - $17 at Kylie Cosmetics (about £13 before delivery) |
| CYO Shimmer Switch bronzing & highlighting palette in 'In the Clouds', 7.2g*, £2.50 (out of stock online, check stores) | Bobbi Brown shimmer brick, 10.3g - £30.17 at John Lewis |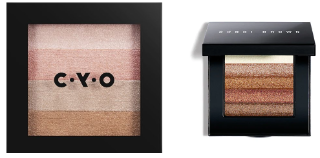 Boots CYO 'Shimmer Switch' vs Bobbi Brown 'Shimmer Brick'


Superdrug dupes - incl £4 MUA pressed powder vs similar £28 Nars pressed powder, 86% saving
I've taken a look at feedback online, and tried a few of these products myself, and these are some of the best dupes I've come across at Superdrug. It's own products often match or exceed the cruelty-free and/or vegan status of the expensive brands they appear to be emulating.
| | |
| --- | --- |
| Product at Superdrug | Similar branded product |
| ELF Mineral face primer, 14ml* - £7.50 at Superdrug, or 30ml for £12.50 at ELF (vegan & cruelty-free) | Smashbox photofinish primer, 30ml - £26 at Smashbox (vegan & cruelty-free) |
| B Pro makeup setting spray, 50ml* - £6.99 at Superdrug (vegan & cruelty-free) | MAC Prep and prime fix, 100ml - £19 at MAC |
| B Blending sponge, each* - £3.32 at Superdrug (vegan & cruelty-free) | Beauty Blender, each - £17 at Space NK |
| MUA Professional pressed setting powder, 9g*, £4 (cruelty-free) | Nars Cosmetics pressed powder in 'Transparent', 7g - £28 at Feel Unique |
| Revolution Conceal & Define concealer, 3.4ml*, £4 (vegan & cruelty-free) | Tarte Shape Tape, 10ml - £22 at Tarte (vegan & cruelty-free) |
| Nip+Fab highlight palette in 'Stroboscopic', 20g* - £10 (vegan) | Anastasia Beverly Hills Glow Kit in 'Sun Dipped', 29.6g - £41 at Anastasia Beverly Hills (vegan & cruelty-free) Most similar to discontinued 'Ultimate Glow' |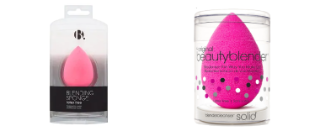 Superdrug 'B' blending sponge vs Beauty Blender
Superdrug's own beauty dupes can often be subbed for other vegan and cruelty-free products, like the Smashbox photo finish primer and ELF mineral face primer. All Superdrug B's products are vegan and cruelty-free, and all Superdrug-branded items are labelled as being suitable for vegans or vegetarians.
Some dupes are hard to compare if they're vegan and/or cruelty free and the alternative isn't, but there are a lot, like Superdrug, that now label what is and isn't suitable.
Do I get the same amount?
Looking at the sizes of products, in most cases the beauty dupe is a smaller size than the big brand – but even if you were to buy multiples to get the same amount, you would almost always spend significantly less.
If you still prefer the big brand, it might be worth waiting for discount events like Boxing Day and January sales, Black Friday, or department store discount days before you stock up.
Have your say
This is an open discussion; anyone can post. Comments may be edited, and are only published during the working day. Please report any spam, illegal, offensive, racist, libellous posts (inc username) to fbteam@moneysavingexpert.com.