If you're going to spend £20+ at Amazon before the end of March 2017, there's a trick where you may be able to save £5 using Amazon's Prime Now. This is only for people ordering via the Prime Now for the first time, and it's only available in selected areas of England and Scotland at the moment. Still, it could be useful if you...
Get all this & more in MoneySavingExpert's weekly email full of guides,vouchers and deals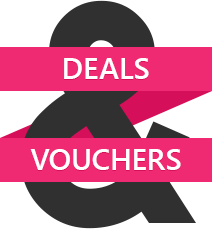 Visit our Deals & Vouchers section to ensure you don't miss out on the best deals.
Read more
»