Ray-Ban MoneySaving tips including save £80+ by shopping around
Ray-Bans aren't exactly MoneySaving, but as they're one of the most popular sunglasses brands we know many will buy 'em anyway, so we've a round-up of tips and tricks to cut costs.
Discounts and offers on popular designer items are rare, so it can be difficult to save on these items. However, we've done some digging and found a few ways you can get your hands on some Ray-Bans for less.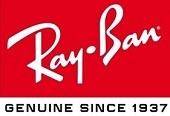 Before buying designer items, particularly online, make sure you're buying genuine products and not fakes. If something seems too good to be true, then it probably is. See how to avoid fakes.
While these tips and tricks refer to Ray-Ban in particular, many of can be used across other brands too. Though of course, branded sunnies are never exactly MoneySaving - only buy them if you need them and can afford it.
Always compare retailers – buying direct often isn't cheapest
One of the most straightforward ways to save on Ray-Bans, is to compare prices at multiple retailers – particularly if you've got a specific pair in mind. Unless you've a code or voucher, buying direct from Ray-Ban usually won't be cheapest.
From what I've found, there can be a huge difference in price for the same frames at different retailers, so always check around for the best deal. However, do be careful if you're shopping online as you want to be sure you're buying a genuine product.
On Tue 13 Aug, I found a pair of Ray-Ban Clubmaster RB3016 sunglasses (norm £127), for the following prices at different retailers:
| | |
| --- | --- |
| Retailer | Price |
| | £68 |
| | £78 |
| | £84 |
| | £82.50 |
| | £124.99 |
| | £127 |
| | £156 |
As you can see, the prices I've found vary by over £80. I also spotted that the prices at each retailer tend to change quite frequently too – so it's always important to shop around and price compare before you buy something.
There are lots of fake sites and adverts out there for Ray-Bans – you often see them pop up on social media. However there are a few ways to spot the fakes and make sure you're buying the real deal.
If you go to the official Ray-Ban website, there's a section at the bottom of its store locator page* where you can enter a website address into the box, and it'll tell you if that website is a certified reseller:
If you've bought a pair of Ray-Ban glasses online and want to be sure they're real, there are a few things you can look out for to see if you've a genuine pair:
Other things to check are that the lenses are glass rather than plastic, and that the glasses have a little weight to them compared to cheaper, fake ones. Your glasses should also arrive in a Ray-Ban box with a case, glasses cloth and leaflet – all of which should feature the Ray-Ban logo.
If you're a student, you can get a code for 20% off via Unidays*, if you buy directly from the Ray-Ban website – see Unidays T&Cs* for more info. Interestingly, when I first started checking this out, the discount was 25% so it does seem to fluctuate slightly through the year. For more discounts, see our Student Deals round-up.
Short-lived retailer promotions
I bought myself a pair of Ray-Bans from Asos during a 'spend over £100 and get £20 off' promotion, meaning I got them for £80 (were £100), which was the cheapest I could find them at that time, so it's worth looking out for similar offers.
Signing up to newsletters or loyalty schemes is a great way to unlock discounts and receive exclusive offers (see Why it Pays to Join a Loyalty Scheme for more on this). I signed up to the Ray-Ban newsletter and was emailed a code for £10 off my first online purchase.
It doesn't have to necessarily be Ray-Ban that you sign up to though – you could sign up to another retailer that sells them and receive a code for their own site.
Turn prescription glasses into non-prescription sunglasses
Online glasses retailers, such as Glasses Direct*, sell branded prescription glasses often at discounted prices. When you buy a pair of prescription glasses online, you generally choose the frames and then add in the specific lens type that you'd like.
One way to get a cheaper pair of Ray-Ban sunglasses is to buy prescription Ray-Ban glasses frames and add in tinted lenses. Most sites will allow you to enter a prescription of 'zero' or 'plano', so that they just come with plain glass lenses.
An example of this is with a pair of Ray-Ban Aviator glasses. In the image below, the pair on the left are prescription Ray-Ban Aviator glasses frames from Glasses Direct. These cost £111, plus £10 for tinted lenses, meaning a total of £121. The pair on the right are Ray-Ban Aviator sunglasses frames, which cost a total of £127.
As the image above shows, sunglasses frames are usually a slightly different size to glasses frames, but can look very similar. So while regular glasses with tinted lenses won't be exactly the same as a pair of sunglasses you have your eye on, it can be a good alternative to paying the higher prices – particularly if the glasses retailer has a code or offer available.
If you're heading to an airport soon, you can often find discounts at the duty free shops. On a recent trip, I spotted a pair of Ray-Ban sunglasses that were £105.80 (norm £127) at the World Duty Free shop – that's 17% cheaper. If you go online to World Duty Free or download the app, you can sometimes reserve the item online and pick up at the airport.
Find a similar looking, non-branded pair
Of course, if you really want to save and you're not too bothered about the brand, if you're after a specific style you can often find these much cheaper on the high street. Here are a few examples:
Have you saved on Ray-Bans or other designer specs? Let us know in the comments below, or get in touch on Twitter @MSE_Deals.