Fitness trackers and smartwatches have become popular accessories over the last few years – Martin himself uses a tracker to tally his average 24,300 steps a day. These days, they're a lot more than a posh pedometer, but with increasing features have come increasing price tags – with some costing up to £300.


Walking has great value – not just to your health, or to the environment, but also monetary value. This is because there are a plethora of free apps (or ones you can use if you have certain health/life insurance plans) that effectively pay you to walk.
Recent Blogs
16 August 2021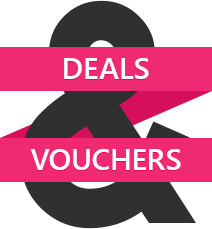 Visit our Deals & Vouchers section to ensure you don't miss out on the best deals.
Read more
»