Supermarkets try all sorts of tactics to make us spend more, and a trick of the eye means you could be missing out on the best value items every time you go shopping. It's all about where products are positioned on the shelves, with stores tending to place more expensive items at average eye-level, hoping we'll grab...
Recent Blogs
23 April 2019

23 April 2019

Do you want to COME ON DOOOOWN and appear on a TV game show? It's easier than you might think to get picked. Here are the tips and casting calls you need. Being on a TV game show can be a really fun experience and the chance of winning big prizes or cash is the icing on...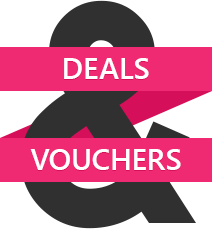 Visit our Deals & Vouchers section to ensure you don't miss out on the best deals.
Read more
»