If you'll be in London this bank holiday weekend and fancy building your own tower of bagel, simply make your way towards Brick Lane…
Ok, these aren't technically the world-famous Brick Lane bagels that see tourists and locals alike queuing out into the street 24/7 – they're New York style instead – but they're just around the corner on Bethnal Green Road, and, best of all, totally free.
Recent Blogs
19 June 2018

Supermarkets try all sorts of tactics to make us spend more, and a trick of the eye means you could be missing out on the best value items every time you go shopping. It's all about where products are positioned on the shelves, with stores tending to place more expensive items at average eye-level, hoping we'll grab...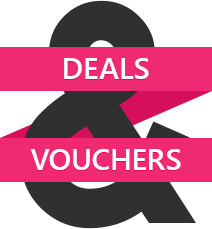 Visit our Deals & Vouchers section to ensure you don't miss out on the best deals.
Read more
»