We all love a good Friday freebie, and this week, hungry Londoners can get their hands on a free Greggs sausage roll - including the elusive vegan kind that's caused quite a stir - but they may run out quickly, and if so, you've gotta roll with it.
Recent Blogs
23 April 2019

23 April 2019

Do you want to COME ON DOOOOWN and appear on a TV game show? It's easier than you might think to get picked. Here are the tips and casting calls you need. Being on a TV game show can be a really fun experience and the chance of winning big prizes or cash is the icing on...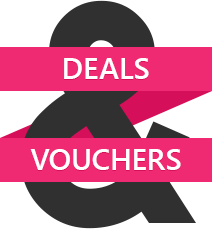 Visit our Deals & Vouchers section to ensure you don't miss out on the best deals.
Read more
»