Going to Ikea? On weekdays after 4.30pm, you and everyone you're with can eat in the restaurant for free – as there's a deal where you can claim the full amount back when you pay for your shopping, till Friday 14 April. Just pay for your food and drinks in the restaurant (not the hot dog counter or mini-supermarket, just the big canteen-style...

We've caught wind of a 'secret' furniture sale happening at Homebase* this week. It isn't being openly advertised and it's all clearance stock (so when it's gone, it's gone), but it looks like there are decent discounts to be had if you're able to hunt them down. The official info – what's happening Homebase has confirmed there's a clearance event...
Get all this & more in MoneySavingExpert's weekly email full of guides,vouchers and deals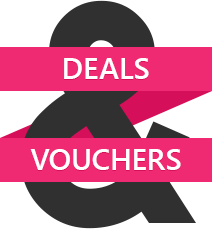 Visit our Deals & Vouchers section to ensure you don't miss out on the best deals.
Read more
»