While many were already open for takeaway and delivery only, McDonald's has now reopened 700 (about half) of its restaurants for dining in. It won't be quite the experience we were used to pre-lockdown, so we've updated our guide, outlining the changes plus ways you can save.

McDonald's Monopoly is back for 2018! An annual tradition for some, it's a tasty way to win a free bite to eat or – if you're lucky – something bigger (I'm just gutted I can't take part this year due to my ongoing battle with Crohn's Disease). It's essentially a prize draw, where you collect stickers from...
Get all this & more in MoneySavingExpert's weekly email full of guides,vouchers and deals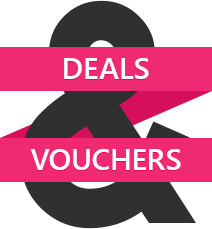 Visit our Deals & Vouchers section to ensure you don't miss out on the best deals.
Read more
»