The ongoing coronavirus pandemic has put a halt to most live sport across the world, but thankfully some leagues have made their sporting archives completely free to stream for a limited time including FIFA World Cup matches, the Euro '96 tournament, NBA basketball, and NFL American football – plus watch other sport, such as Premier League football, tennis, and WWE.

Grabbing a cuppa and sitting down to read a book, or listening to an audio version, is a great way to pass the time. Whether you're a seasoned bookworm or you've just recently immersed yourself into the world of literature during lockdown, there are a whole host of online ways to easily help you enjoy both modern and classic e-books, digital comics, and audiobooks for free.
Recent Blogs
7 July 2020

30 June 2020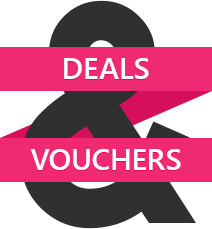 Visit our Deals & Vouchers section to ensure you don't miss out on the best deals.
Read more
»