Like many busy adults, I can't function without my morning caffeine fix. At least, it feels like that after the trauma of a rush-hour commute on the London Underground. But if you're a daily coffee drinker who prefers to pick one up from a coffee shop rather than make your own every morning, you could be spending...
Get all this & more in MoneySavingExpert's weekly email full of guides,vouchers and deals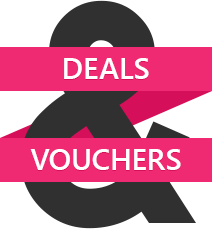 Visit our Deals & Vouchers section to ensure you don't miss out on the best deals.
Read more
»