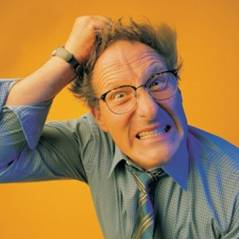 Energy regulator Ofgem has urged suppliers to improve their complaints handling processes. It has written to chief executives demanding improvements.
The regulator's research found fewer than one in four customers were satisfied with the way gripes were dealt with.
Npower was the lowest-rated firm for customer satisfaction. Ofgem also singled out EDF Energy for failing to properly record complaints and has revealed it is investigating EDF's compliance with new regulations in this area.
Consumer groups said the results came as no surprise and have called for tough action.
In particular, energy companies regularly over-estimate direct debit payments meaning you need to claim money back. Read our Energy direct debit guide to find out how.
You can also complain to the Energy Ombudsman if your provider fails to help.
Poor attitude
The Ofgem research found consumers were unhappy with the number of times they had to contact suppliers when complaining. Often, power firms that promised to call back, didn't.
Plus, the attitude of some staff came under fire from consumers.
Out of the big six, Scottish and Southern Energy, and E.ON, rated joint highest for satisfaction, though still at a low 29%. Npower was rated lowest with 16%.
In a letter to energy provider chief executives, Ofgem chief executive Alistair Buchanan said he was disappointed with the poor results.
He adds: "It is in suppliers' interests to ensure that the service they provide is of a high standard. This is clearly an opportunity for them to raise the bar to retain existing customers and attract new ones."
Consumer groups hit out
Archna Luthra, energy analyst at MoneySavingExpert.com, says: "Energy suppliers are notorious for poor customer service, which is aggravated by confusing bills and tariffs. Let's hope Ofgem fines providers if they don't tow the line.
"If you're having problems with your energy provider and you've gone as far as possible, take it to the Energy Ombudsman. It'll deal with most complaints and can award compensation up to £5,000."
Audrey Gallacher, from lobby group Consumer Focus, says: "Sadly, these poor ratings come as no surprise. We would urge consumers who are dissatisfied with the service they receive to vote with their feet and switch supplier."
Further reading/Key links
Cut energy costs: Cheap gas and electricity guide
Read the report: Ofgem