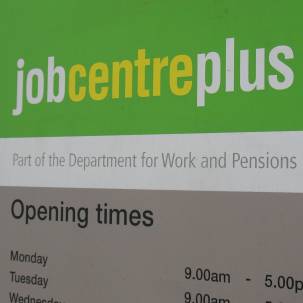 The number of people unemployed rocketed to 2.38 million in May, the Office for National Statistics (ONS) has revealed today.
An additional 281,000 lost their jobs in the three months to May, the largest quarter-year rise since 1971. Unemployment rose by 753,000 over the year.
Some 1.56 million are now claiming Jobseeker's Allowance – the highest figure since 1997.
How to limit the financial damage
If you're out of work or are concerned you may soon lose your job, there are a number of steps you can take to protect yourself.
The Redundancy Help guide has a full break-down but here are some tips for starters:
Pay off debts. If you've any spare savings, use them to clear outstanding credit cards or loans. Having debts hanging over you during redundancy is a nightmare. The cost of most debts vastly exceeds the interest earned on savings...


...but keep access to emergency funds. If you pay off debts, and it takes longer than planned to find a new job, you may need some money. More info in the Should I Repay My Debts? guide.


Do a debt audit. If your debts are costing a fortune, consider switching to cheaper forms of credit. You may struggle if you're already out of work as that will harm your credit score. See the Best Balance Transfers, Best Bank Account, Cheap Loans and Mortgage Finding guides.


Check out mortgage rescue schemes. If you have a mortgage, work out what level of protection you have if you were to lose your job. Both private, work based and government schemes may help. See the Mortgage Arrears guide.


Up your income. There are a host of ways to generate short-term cash, from mystery shopping to flogging your CD collection. See the Boost Your Income guide for ideas. Also reclaim unfair bank charges (there is no hold on reclaiming if you're in financial trouble) or missold PPI. Free template letters are available in the PPI reclaiming and Bank Charges Hardship guides.


Do a budget & money makeover. Run through your finances to see what bills you can cut (see the Money Makeover guide) and do a full budget to ensure you're living within your means (see the Free Budget Planner). The Stop Spending guide will also show you ways to cut back.
Further Reading/Key links
Ease the unemployment pain: Redundancy Help