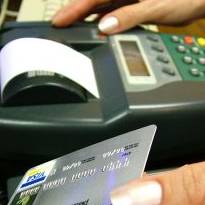 Barclaycard will allow potential customers to check their chances of acceptance before formally applying for a credit card.
Even if you don't plan on getting a Barclaycard, you could use the result to estimate your chances of being accepted elsewhere (see the Top Balance Transfer, 0% Purchase Cards and Cashback Credit Cards guides).
If you're unlikely to get the type of card you want, it will stop you needlessly applying which would otherwise damage your credit file and make borrowing harder and more expensive in future (see the Credit Rating guide).
When you apply for any credit product, it is usually noted on your credit file, in what is called a 'hard footprint'. Those who get rejected once often apply again to another provider and therefore fall into a rejection spiral.
Too many hard footprints, especially in a short time, can hurt your credit score.
The initiative comes at a time when lenders are becoming far more selective in who they lend to because of the credit crunch.
First of its kind
Barclaycard, which says it is the first card lender to offer this service, rejects one in every two applicants, which is understood to be typical.
When using the Pre-Application Check, it only registers a 'soft footprint'. It will be clear to you when viewing your file that someone has searched it, but no formal application/hard footprint will be recorded.
There are three major credit reference agencies that hold consumers' credit repayment history: Equifax, Experian and Call Credit (the Credit Rating guide shows you how to check your rating for free).
The trio are fed your repayment history from lenders. They also note whether you are on the electoral roll and what addresses you have been registered at recently.
Neil Munroe, from Equifax, says: "This is a good thing for consumers as it takes away the worry of having an extra credit search on your file."
Martin Lewis, MoneySavingExpert.com creator, says: "We currently live in the nightmare scenario where providers effectively penalise people who try to get the best deals.

"When typical rates are advertised it only means 66% of accepted applicants get that rate. So if the rate offered is higher than the typical – and you don't want the product – you've less chance of getting the product elsewhere.

"This innovation is a small step towards solving that, though it would be better to change the entire process. You should first be able to get a binding quote, then decide whether to apply, and only then would it hit your credit file. This is a change we'll be looking to campaign on in future weeks."
The Barclaycard initiative – how it works
Step 1. Click on the 'Am I Eligible?' link within the New Pre-Application Check icon on the Barclaycard homepage (link below).
Step 2. On the form, fill in your basic personal details and the type of card you want (eg, for purchases, rewards or balance transfers).
Step 3. The result should appear within seconds. You will first be given a general comment on your likelihood of acceptance, such as the line (hopefully): 'It's good news!'. Then, based on the type of card you want, Barclaycard will tell you the percentage chance of success if you apply for it.
How to interpret the results
If you've a high chance of acceptance of one of its top cards (such as a low interest rate or cashback plastic), then great.
However, it is no guarantee you'll get the plastic.
If you're only told you're likely to get a high interest card (between 20% and 30%) then don't apply for one of its better cards or risk a decline. It may be best not to apply for a top card elsewhere unless you improve your credit score first.
If you're not given any options, you may have a poor credit score which could harm your chances of getting any card, loan or mortgage (see the Cheap Loans and Cheap Mortgage Finding guides).
If using the Pre-Application Check to gauge your chances of acceptance elsewhere, treat the result as a rule of thumb only, as every provider has a different credit scoring requirement.
Improve your credit record
There are a number of steps you can take, including:
Get on the electoral roll. If you're not on it, you're unlikely to get credit. Simple.
Space out applications. Not just for credit but for car insurance, mobile phones and others. All can leave a 'hard footprint' on your file.

Build a good credit history/repair past problems. Always repay debts and pay all bills on time. If you've a poor credit history or can't get credit because you have no credit history then apply for expensive credit cards. Spend a little each month, but always pay them off each month to avoid interest. After six months to a year you should start to build a decent record.

Marriage doesn't hurt, joint finances do. If you're 'financially linked' to someone on any product, their credit history affects yours. Avoid having a joint bank account or mortgage with someone with a patchy credit history.

Avoid the rejection spiral. If you're rejected once, always check if there's an error on your file before applying again.

Cancel unused credit cards. Access to too much credit, even if unused, can hurt. If you have an unused credit card, cancel it by contacting that firm. Simply cutting up the card is not enough.

Check addresses on active accounts. It's important to ensure any account listed as active (even if you don't use it) with the three credit agencies is registered to the correct address.
Amend errors. If you disagree with something on your file, and you can't get the company to remove it, write to the relevant agency to add what's called a 'notice of correction'. This will usually slow applications as they're then manually processed, but it can help. You can also complain to the free Financial Ombudsman Service.
Further reading/Key links
Boost credit score: Credit Rating
Top cards: Balance Transfers, 0% Purchase, Cashback Cards
Pre-application check: Barclaycard