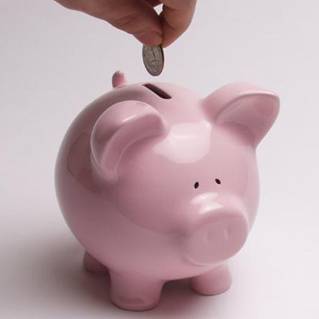 Anyone who regularly breaches their overdraft limit could be paying thousands of pounds a year too much if they're with the wrong provider.
To find the account that would charge you the least, the new MoneySavingExpert Bank Charges Comparison tool calculates how much each current account provider charges when you exceed your limit.
Those severely in the red - £200 over for the whole year and attempt 10 transactions a month - could be a mammoth £8,000 worse off a year by picking the wrong account.
The difference is £750 for someone who goes into their unauthorised overdraft by £10 just once a month.
Multiple expensive bank charges make it more difficult to escape the debt spiral (see the Reclaim Bank Charges guide).
Bank charges compared
The charges depend both on how an overdraft is operated, and the bank that provides the account, illustrated by the table below.
As all banks have systemically different fee structures, to provide an indicative comparison it is necessary to make some assumptions.
Using the tool for a person who exceeds their overdraft for the whole month by £200 and with 10 honoured payments, Nationwide charges just £20.
Yet Halifax's current charging system (changing on 6 December) would lead to a massive £378 charge, followed by Alliance & Leicester (A&L) with £350.
If the number of payments increased to 20, the Halifax fees leap to £728 and A&L's to £600. This shows the huge difference getting the right bank account makes.
Bank Charges Compared

Example scenarios

All Transactions Paid

All Transactions Unpaid (bounced)

Best

Worst

Annual difference

Best

Worst

Annual difference

£10 over limit. for 1 day, 1 transaction

HSBC
£0

Halifax (1)
£63
Clydesdale
£50

£756

HSBC
£0

Halifax (1)
£63
Clydesdale
£60

£756

£200 over limit, for a month, 10 transactions

Nationwide
£20

Halifax
£378 (1)
A&L
£350

£4,296

Natwest £70

Halifax (1) £378
Clydesdale £375
A&L £350

£3,696

£200 over limit, for a month, 20 transactions

Nationwide
£20

Halifax (1)
£728
A&L
£600

£8,496

Natwest
£70

Halifax (1)
£728
Clydesdale
£725
Nationwide
£620

£7,896

For full details including all assumptions made see Bank Charges Compared tool
(1) Fees changing on 6 Dec 2009
Recently Natwest/RBS have reduced their charges and Halifax/Bank of Scotland (HBOS) are changing their fee structure at the beginning of December (read the Bank charges slashed by Natwest/RBS and HBOS new stories).
Reclaim bank charges
This site has long campaigned that unauthorised overdraft fees are far too high. MoneySavingExpert.com has also been at the forefront of reclaiming these charges.
Over 6.2 million free bank charges reclaiming template letters have so far been downloaded from this site alone (see the Bank Charges reclaiming guide to download one yourself).
However, reclaiming is on hold for most, other than those in financial difficulties (see the Bank Charges Hardship guide), pending the result of a test case to determine the fairness of charges.
Test case latest
Current account providers are appealing a High Court and Court of Appeal ruling that fairness rules apply to bank charges. The new Supreme Court is hearing the appeal, with a decision expected any week.
If fairness rules apply, the Office of Fair Trading (OFT) will decide whether charges are indeed unfair, and it has provisionally said they are unfair.
That could be the trigger to re-opening the reclaiming floodgates so it's still worth getting your claim in now to get in the queue if that happens.
Further reading/Key links
Unique Comparison Tool: Compare Bank Charges
Get your money back: Reclaim Unfair Charges