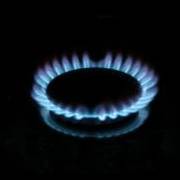 The energy regulator Ofgem has today introduced a trio of measures intended to offer greater consumer protection, including tougher new rules on the way direct debits (DD) are set.
Under the regulations, suppliers must ensure DD payments are accurately set and clearly explained (see the Fight Energy Direct Debits guide).
MoneySavingExpert has received numerous complaints over the past few years of energy firms asking for vastly inflated sums each month that were in excess of the amount of energy used.
The other measures include a crackdown on door-to-door selling and an easing on restrictions for those on pre-payment meters who want to switch supplier (see the Cheap Gas & Electricity and Energy Saving Tips guides).
Direct debit demands
The new condition in suppliers' licences means they must ensure payment levels are clearly and accurately explained, and based on the best available information.
Under the new rules, suppliers will also need to be able to justify why they are holding onto credit surpluses built up by a customer.
However, if you are in credit, suppliers must refund your money if you ask in most cases, though they do not have to automatically make refunds.
Ofgem says many energy companies were doing a "poor job" in explaining how DD demands were worked out.
Archna Luthra, MoneySavingExpert.com consumer products analyst, says: "It's a relief Ofgem has finally taken action after so long (see Martin's blog from August 2008, where we highlighted this issue).
"Only time will tell if these remedies will be effective. While it means suppliers can now be fined, the licence conditions are broad and vague and don't offer specific guidelines as to what is fair."
Door-to-door protection
Meanwhile, energy customers are also to be given greater protection from door-to-door salesmen.
Anyone sold a new gas or electricity contract from the doorstep must first be given a written quote.
The move is intended to bring more transparency to a practice that has long frustrated many homeowners.
Campaign group Consumer Focus says eight out of 10 people with first-hand experience of being door-stopped by an energy representative described it as a "negative experience".
More than a third felt they had been intimidated by the sales person.
Hannah Mummery, Consumer Focus energy expert, says: "The new conditions should make doorstep selling more accountable and transparent which is a welcome step forward.
"However, we believe it is very much a case of 'time will tell' to see whether there is improvement in the sales tactics used by energy suppliers."
The tariffs sold by doorstep selling are usually more expensive than the deals you can find online by comparing available tariffs (see the Cheap Gas & Electricity guide).
Pre-payment help
Ofgem's new rules also mean you will be able to switch provider if your arrears on a pre-payment meter are no more than £200. This has been doubled from the previous £100 threshold.
It should allow a greater number of vulnerable customers to move on to better deals, Ofgem says.
Pre-payment meters are almost always the most expensive way to pay for gas and electricity (see the Cheap Gas & Electricity guide).
Additional reporting by the Press Association
Further reading/Key links
Boiler protection: Boiler Cover
Slash energy costs: Cheap Gas & Electricity
Your rights: Fight Energy Direct Debits