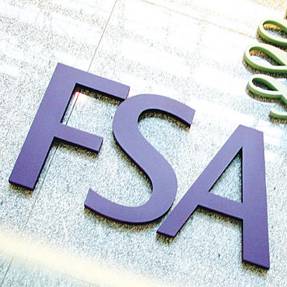 Financial firms with excessive numbers of complaints against them are to be named and shamed under new Financial Services Authority (FSA) rules.
Companies that receive 500 or more complaints in a six month period will have to publish the numbers of complaints twice a year.
This will apply to most major financial firms, so consumers will see which are the worst
Affected companies must state:
How many complaints they have opened and closed
The percentage closed within eight weeks
The percentage of complaints upheld
They will need to display this information prominently on their websites, while it will also be available on the FSA's website (see the Financial Fight Back guide).
Independent complaints body the Financial Ombudsman Services revealed last September it upheld the vast majority of complaints it receives against banks and other financial firms (see the Worst banks for complaints MSE News story).
It also revealed Barclays had by far the most number of complaints against it that were referred to the Ombudsman, followed by Lloyds TSB and Halifax/Bank of Scotland.
The difference between these stats and the FSA-imposed rules is that the FSA version will contain all complaint numbers, not just those that make it to the Ombudsman.
Sheila Nicoll, FSA conduct policy director, says: "For the first time, people will be able to see how many complaints particular firms receive and how they handle them."
All affected firms must publish figures by 31 August 2010, with the FSA following in September.
How to complain
You can take your protest to the Ombudsman if you've had a firm rejection or if you've not had a satisfactory response from a financial firm within eight weeks.
See the relevant MoneySavingExpert.com guides to get issue-specific complaints tips and free template letters (in the PPI Reclaiming, Credit Card Charges, Direct Debits, Setting Off, Bank Charges and Endowment Misselling articles).
Further reading/Key links
Ombudsman guide: Financial Fight Back
Reclaim missold debt insurance: PPI Reclaiming