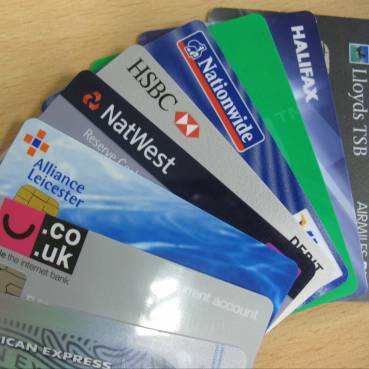 The number of interest-free balance transfer credit card deals is on the rise as more banks offer to shift your debt at cheap rates.
MoneySavingExpert.com today lists seven different cards with a 15-month or longer 0% period, compared to just one plastic this time last year.
Separate research also shows the number of cards offering an interest-free period of twelve months or more has increased from 64 to 72 since November last year.
The catch with most 0% deals is you also have to pay a fee of up to 3% of the amount transferred.
Lenders often do not allow you to transfer balances from a card within the same banking group so the more choice for consumers, the more chance they'll successfully be able to shift debt cheaply.
Top deals
The longest 0% deal, which was in place this time last year, is Virgin Money's 16-month 0% rate with a 2.98% fee (full details + how to transfer the debt in the Best Balance Transfers guide).
Barclaycard, First Direct, HSBC, Natwest, Royal Bank of Scotland and Santander have also begun offering deals at 15 months with an up to 3% fee over the past few months.
Even with the fee, balance transfer offers still work out far cheaper than borrowing at standard rates.
If you've a constant £3,000 debt at 15%, you'd pay around £450 interest a year. With a 3% fee, you pay the £90 fee, then no interest for the term of the deal.
Remember, never spend on a balance transfer card as most card providers apply your payments to the cheap balance, leaving the interest-bearing spending total trapped and accruing interest at a rate of knots (see the Never Spend On A Balance Transfer card guide).
Dan Plant, MoneySavingExpert.com money analyst, says: "There are more options for borrowers, plus many of the biggest banks in the country now offer long-term 0% deals. In the past, Virgin completely dominated the 0% balance transfer market but now there are plenty of other alternatives."
To get a balance transfer card you will need a good credit rating as the financial crisis has made banks much more selective in who they lend to.
Despite the increase in 0% deals, the landscape is still a far cry from the mid-noughties when 0% deals of a year or more were often fee-free and were available to those with patchy credit histories.
Alternatives to 0% deals
If you need longer to pay off your debt, as 0% deals on last just over a year, you can opt for a rate of between 5.9% (plus a 1.5% fee) and 6.7% (fee-free) for life with MBNA (see the Long Term Balance Transfers guide).
You don't necessarily need a new card to get cheap credit. It's possible to play the system and get much cheaper debt by utilising existing customer balance transfer deals to more efficiently use your existing credit.
For example, Barclaycard often allows existing customers to move debt from others cards to it at 6.9% with a 2.5% fee (see the Credit Card Shuffle article).
Further reading/Key links
Cut credit card debt: Best Balance Transfers, Long Term Balance Transfers, Credit Card Shuffle