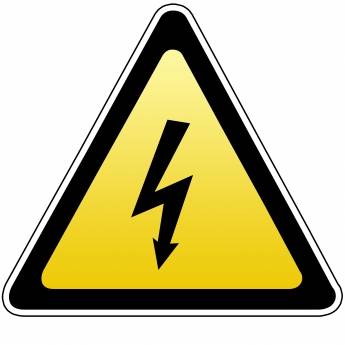 Energy firms could be banned from locking customers onto new tariffs without their permission under proposals from industry regulator Ofgem.
Power giants British Gas and Scottish Power have both automatically moved thousands of households onto expensive tariffs over recent months, when their previous deal ended.
They then charge up to £70 if you want to escape the new deal (see the Scottish Power and British Gas lock-in MSE News stories).
This often comes as a complete surprise to consumers who had not chosen to be locked into a new deal when they signed up for the original.
But this practice could be outlawed later this year as Ofgem plans to consult with the industry to make matters fairer for gas and electricity customers.
Ofgem says concern from consumer groups, including MoneySavingExpert.com, prompted its action. Yet there are still worries the regulator's plans do not go far enough.
Contract rollovers normally happen when you're coming to the end of a fixed or capped rate deal.
Expensive deals
The chief concern is that firms not only charge high fees to exit the new deal but also give consumers a short window to cancel it, often of one month. Many consumers complain emails sent to them giving notice never arrive or end up in their junk mail.
What's more, the new deals tend to be expensive. Affected Scottish Power customers could be £270 a year worse off, based on typical consumption, than had they chosen the cheapest available tariff when the firm instigated a mass rollover last autumn.
British Gas regularly auto-renews tariffs and its customers who are caught out could be £200 a year out of pocket.
Letter to firms
Ofgem issued an open letter to power firms last week warning them of its plans to take action.
It will consult on whether automatic rollovers for domestic customers should be restricted, but it cannot start the process until after the General Election, so any firm action is still months away as a result.
The range of measures it will propose include:
Limiting auto-renewals where customers have actively opted-in.


Restricting the maximum time a customer can be locked in after an automatic rollover.


Greater information given to consumers.


Minimum time limits to allow consumers to consider supplier offers.
'Lack of transparency'
Ofgem head of GB markets, Emma Kelso, said in the letter: "Concerns include the lack of transparency around the options available to consumers and the consequences associated with them, and the risk that this poses to effective consumer choice and switching.
"In the meantime (until the consultation ends), we remind suppliers they should be taking into account Ofgem's standards of conduct."
Archna Luthra, MoneySavingExpert.com consumer products analyst, says: "MSE has been hounding Ofgem for sometime on this so it's good that it's finally taking action.
"Yet Ofgem could do with packing more punch. Consumers are falling foul of this now and it needs to be stopped. A weak warning in the interim period to suppliers is not enough."
Further reading/Key links
Slash energy costs: Cheap Gas & Electricity
Your rights: Fight Energy Direct Debits
Boiler protection: Boiler Cover