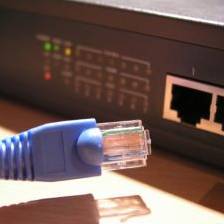 Over a quarter of a million people may not have access to cheap phone and broadband for the foreseeable future, despite attempts by the communications regulator to help cut prices.
It means households who are currently forced to pay at least £24 a month will be unable to access deals for services that those in most other parts of the UK can get for £11 a month (see the Cheap broadband and Cheap Home Phones guide).
The problem affects the 260,000 residents in Hull as telecoms giants BT, Virgin Media and TalkTalk do not provide services in the Yorkshire city.
Ofcom, the regulator, last week said it is proposing to allow local provider Kingston Communications (KC) – sponsors of Hull City football club's KC stadium – to offer a combined package of phone and broadband for the first time, in the hope of cutting prices.
But following the announcement last week, BT, TalkTalk and Virgin Media have told MoneySavingExpert.com they have no plans to sell packages to Hull residents.
Residents have called on Ofcom to do more to stimulate competition.
No competition
As KC is the only local communications firm, this reduces its incentive to significantly slash prices. KC refuses to disclose likely pricing for combined phone and broadband services.
What's more, Ofcom's plans, if ratified, won't be implemented until autumn at the earliest, leaving residents paying the current inflated prices for a few months longer.
There is no barrier to other firms providing services. They simply choose not to, as they believe most residents will be loyal to KC, which has held a virtual monopoly over the area since 1902.
BT spokesman Jon Carter says: "We don't have any plans to offer consumer services in Hull in the near future.
"A major hurdle for suppliers is one of overall cost-effectiveness, given the relatively small number of potential customers, and the fact many would remain with the incumbent supplier."
Virgin Media's Emma Hutchinson adds: "We have plans to bring our services to other towns via telegraph poles, but at the moment we don't know if that will include Hull."
A TalkTalk spokesman says: "Unfortunately, under the current regulation, it is simply uneconomic for TalkTalk to roll-out its next generation network in the Hull region."
Hull customer gripes
The dire state of competition in the communications market in Hull has angered many MoneySavingExpert.com forum users.
One post from 1oneandonly, from Hull, says: "I feel I have been ripped off and taken advantage of as KC monopolises the area."
Chocolatechipcookies, also from Hull, says: "I resent having to pay more for the same service people get for half the amount.
"I just don't get why nobody is doing anything about KC's hold on the city."
KC prices
KC only sells separate phone and broadband services at present. It charges a minimum £10.99 a month for landline rental and £12.99 a month for broadband.
In contrast, in other parts of the country, anyone with Sky could pay £11 a month for both services, while non-Sky customers could pay £14.60 a month (see the Cheap broadband and Cheap Home Phones guide).
Not everyone in the rest of the UK can access the absolute cheapest communications services as a postcode lottery means some providers charge higher rates in certain areas. Nevertheless, non-Hull residents mostly have a choice of different providers.
Sean Royce, from KC, says: "Regulatory controls mean KC is barred from offering discounted bundled services because of its dominant position in the local telephone and broadband market."
Further reading/Key links
Cut costs: Cheap Home Phones
Protect your PC or laptop: Free Anti-Virus Software
Guard against fraud: Free ID Fraud Protection