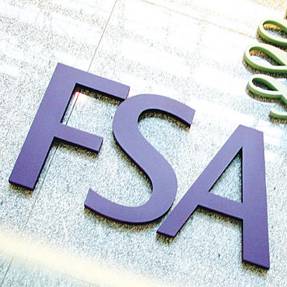 A consumer watchdog has called on the regulator to make its complaints data clearer to help the public understand how their bank or financial firm is performing.
Consumer Focus says Financial Services Authority (FSA) figures showing how many complaints each firm receives does not take into account the size of company, making it difficult to rank providers by the volume of protests (see the Best Bank Accounts guide).
For instance, recent FSA data for the first half of 2010 showed Lloyds Banking Group had the most complaints (288,717) – a stat widely reported – yet it would do as it has the most customers. Separate MoneySavingExpert.com research showed 0.96% of its account holders made an official protest in that time.
Barclays, as we reported, had the most complaints (250,667) per customer (1.19%), yet this was not presented within the official data (see the Barclays tops complaints table MSE News story).
Consumer Focus makes similar statements about the way the Financial Ombudsman Service, the independent arbitrator, publishes complaints it receives about firms.
Oliver Morgans, from Consumer Focus, says: "Moving forward, the FSA and Ombudsman can do far more to make the data easier to interpret for consumers and policy makers to know in fine detail how complaints and complaint handling are evolving."
'More could be done'
Consumer Focus says the FSA and Ombudsman should also break down complaints by brand, not just the legal entity, so consumers can compare performance of the banks they use.
For example, there is no mention of Halifax in the firm-by-firm data. The FSA and Ombudsman only list complaints against Bank of Scotland, which includes Halifax, yet this is not made clear in the table.
The consumer group also wants complaints to be broken down by product, not general categories such as 'credit and banking'.
The FSA and the Ombudsman publish data on complaints every six months. Companies must also report their complaints number separately, based on FSA demands.
Consumer Focus stresses the publication of complaints data is positive as it helps compel firms to listen to customers.
It says such transparency is unheard of in other countries. It stresses, however, that more can be done to improve transparency.
Banks criticised
Consumer Focus also slams the way banks and other financial firms handle complaints.
The Ombudsman upholds over 50% of protests against financial firms, which highlights that many are wrongly rejected at firm level.
Consumers must first register their gripe with their bank or other provider before involving the Ombudsman.
Morgans adds: "The number of consumers who still feel compelled to go to the Ombudsman remains stubbornly and persistently high.
"Many consumers are deterred at an early stage with fewer than 10% of complaints going to the Ombudsman. Being a consumer with a complaint should not be a full time occupation.
"Many consumers are left with no choice but to turn to the Ombudsman to rule in their case. Sadly, those consumers who do reach it are just the tip of the iceberg.
"Many more simply give up allowing firms to profit from unfair treatment and poor practices."
The most recent Ombudsman stats shows 44% of claims were upheld in the first half of 2010 but it says the figure was skewed by the 15,000 rejected bank charges claims, which had been on hold for up to two and a half years. The true figure, discounting bank charges, was closer to 53%.
FSA and Ombudsman response on complaints data
An FSA spokeswoman says: "Firms do not currently have to report their complaints data to us by brand.
"However, the FSA collates and publishes all the firms' data on its website, and sets out trading names or brands associated with each firm, which is in line with what the Ombudsman has begun to do with its data.
"We will keep the requirement to publish at group level, rather than brand, under review."
An Ombudsman spokeswoman says it is constrained by the information it receives from the FSA and firms, which it has little control over.
Even so, the key Ombudsman stats are the percentage of complaints it upholds against firms.
Here, the size of the organisation is less important as the proportion is what is crucial, which is disclosed to customers.
Further reading/Key links
Ombudsman guide: Financial Fight Back
Reclaim mis-sold debt insurance: PPI Reclaiming
Other issue-specific reclaim guides: Bank Charges, Credit Card Charges, Direct Debits, Setting Off, Mortgage Arrears,