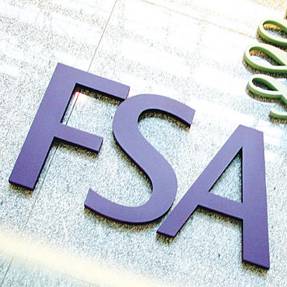 Barclays is top of the bank complaints league table with more complaints per customer than any of its major rivals.
There were 250,667 official gripes were made against it in the first half of the year, representing approximately 1.19% of its 21 million UK customers (see the Best Bank Accounts guide).
Second worst was government-backed Royal Bank of Scotland as roughly 1.07% (166,172) of its 15.5 million UK customers made a complaint. The figures include its insurance arms (such as Churchill and Direct Line) as well as its banking divisions (including Natwest and RBS).
Santander was next up with approximately 1.02% (256,823) of its 25 million UK customers registering an official protest in that period.
There were 288,717 complaints against Lloyds Banking Group, more than any other institution, but this represented roughly 0.96% of its 30 million customers.
HSBC performed best of the major banks with 0.5% (81,271) of its customers 16 million customers making a complaint.
The figures from the Financial Services Authority (FSA), released today, only take into account official complaints where a firm must make a written response. They do not include less formal protests made in branch or by phone where the matter is either solved or not taken further.
The percentages used are approximate because banks tend to round their customer numbers to the nearest million or half million.
Altogether, bank and building society customers made 1.25 million complaints over the first six months of the year (though some firms' data relates to a slightly different half year, depending on when they report financial results), the FSA says.
That's almost 7,000 a day and is up 5% on the same period last year (see firm-by-firm figures).
Among the data published by the FSA is the proportion of complaints dealt with within eight weeks.
Lloyds TSB secured a completion rate of 97% for customers, while Barclays dealt with 91% of cases within the period.
Santander closed only 46% of complaints within eight weeks.
Upheld complaints
Figures earlier in the month from the Financial Ombudsman Service, the independent complaints arbitrator revealed how many consumer gripes it agreed with, which indicates how fairly banks handle complaints.
Those protests must be made to the institution concerned before they reach the Ombudsman. And given they've reached the Ombudsman, they've either been rejected or not dealt with in time.
It upheld a whopping 61% of complaints about Barclays, which was the worst performer. It upheld 50% against Royal Bank of Scotland and 45% against Lloyds TSB, compared to an industry average of 44%.
It only supported a fifth of consumers against Santander, the best performing bank in this category despite the high numbers of complaints it attracts and the slow processing of them (see the Santander says sorry MSE News story).
Only 5% of customers rejected by their bank take their gripe to the Ombudsman, despite a better than average chance of success.
The 44% average uphold rate would have been closer to 53% but for the rejection of 15,000 bank charges cases that were on hold since July 2007, pending the result of the test case on fees that the banks won.
FSA changes
The FSA is proposing changes to its complaints handling rules to help drive up standards.
They include making banks identify a senior manager responsible for complaints handling and creating remedies for common problems.
Officials also want to stop banks sending letters which reject complaints but fail to explain that customers can challenge them and go to the Ombudsman.
Sheila Nicoll, the FSA's director of conduct policy, said: "Good practice exists but this is far from universal and it is clear not enough is being done by senior management to prioritise complaints handling.
"Dealing fairly and effectively with customers who make a complaint provides a valuable opportunity for firms to rebuild and enhance their relationships with their customers."
The British Bankers' Association says the complaint figures should be taken in context with the number of bank accounts.
It says: "The larger the bank is the more complaints it is statistically likely to receive and with more than 140 million bank accounts in the UK and billions of transactions a year there will inevitably be instances when things go wrong."
This story was updated at 1pm today. The previous Press Association story we posted noted that Lloyds is top of the complaints table, as widely reported elsewhere.
However, after we got the relevant stats from the banks to confirm what percentage of their customer base complained, which we felt was fairer, we altered the story. However, we are unable to alter the URL which still states Lloyds as topping the complaints table, so please accept our apologies for that, but changing it would create huge technical problems.
Further reading/Key links
Ombudsman guide: Financial Fight Back
Reclaim mis-sold debt insurance: PPI Reclaiming
Other issue-specific reclaim guides: Bank Charges, Credit Card Charges, Direct Debits, Setting Off, Mortgage Arrears