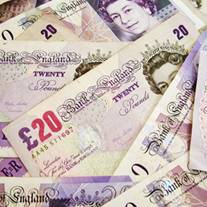 HSBC is deliberately stalling compensation claims at the Ombudsman for mis-sold debt insurance, a leaked letter reveals.
The banking giant is withholding vital information from the independent Financial Ombudsman Service to help it settle payment protection insurance (PPI) disputes (see the PPI Reclaiming guide).
It marks an intensification in the war over PPI reclaiming which has developed in recent years as banks fear they may have to repay billions.
In a letter seen by MoneySavingExpert.com – after the bank gaffed by sending paperwork meant for the Ombudsman to its customer's claims management firm – HSBC not only stubbornly refuses to co-operate with the arbitrator but urges it not to consider that case.
The Ombudsman stresses numerous banks are creating the up to two year wait many PPI victims face by failing to provide sufficient information on cases, showing HSBC is far from alone.
Delays are already happening as most banks other than Santander are failing to hear the majority of complaints about PPI – designed to protect credit card and loan payments if you cannot work – in the first instance, pending the outcome of a test case into reclaiming.
More consumers are therefore forced down the Ombudsman route to get redress which clogs the process. The arbitrator receives around 2,500 PPI claims a week and upholds roughly eight out of ten.
Clear guidelines from City watchdog, the Financial Services Authority (FSA), state banks must co-operate with the Ombudsman and hear their customers' complaints in the meantime.
The British Bankers' Association (BBA), the banks' trade body, is seeking a judicial review to stop the FSA forcing lenders to review millions of past PPI sales for possible mis-selling.
That could lead to mass compensation for up to three million victims, which could top £2 billion.
HSBC flouts rules
In the letter passed to MoneySavingExpert.com by claims firm Challengeyour, HSBC states: "We do not intend to make representations in respect of this complaint at the present time.
"The standards against which this complaint should be assessed are currently subject to legal proceedings.
"We would strongly urge you not to consider and determine this complaint at this time."
In this instance, HSBC provided standard paperwork such as product literature and the original credit agreement but it did not submit any written defence or additional information the Ombudsman requires.
HSBC admits this stance is typical of the way it handles many PPI cases.
The Ombudsman stated in its December 'news & views' newsletter: "Some businesses have decided they will not respond substantively to many PPI complaints until the final legal outcome is known.
"The increase in PPI cases referred to us by consumers, where the businesses have not set out their conclusions on complaints, means the rate at which we can settle these cases is now slowing down.
"Where businesses do not set out clear views on cases, it will be difficult for our adjudicators to resolve cases informally. Inevitably, this can only result in further delays and additional costs."
The Ombudsman stresses it will continue to assess cases even where banks do not fully co-operate, even though that process has become trickier.
The FSA's views on banks' practices are clear. A spokesman says: "Where a complaint against a respondent [such as a bank] is referred to the Ombudsman, the respondent must co-operate fully with the Ombudsman and comply promptly with any settlements or awards made by it."
Our view
Martin Lewis, MoneySavingExpert.com creator, says: "If anyone is in any doubt there is a war going on over reclaiming PPI this is proof.
"It seems banks are simply not willing to play ball. It is time our regulators and politicians took a stand and showed the banks who's boss.
"After all the banking sector has put us through, for it now to delay and refuse to co-operate after its systemic mis-selling of PPI, it cannot be allowed to win."
What HSBC says
An HSBC spokesman says: "Our processing of PPI complaints is in line with BBA guidance for members waiting for resolution to the judicial review.
"We continue to assess all PPI complaints, and fully process all complaints where the central complaint is outside the boundaries of the review.
"In this instance, the customer will have complained to the Ombudsman about an issue which the legal process is deciding upon."
The BBA has previously admitted most claims will be put on hold as the majority fall within the remit of the judicial review (see the Banks freeze PPI claims MSE News story).
HSBC stresses it will add interest to any upheld complaints to compensate for the delay.
PPI court timetable
The High Court hearing into PPI reclaiming starts on 25 January and is expected to last four days.
While there may be a result at the end of that week, the losing side is expected to appeal.
A similar case on bank overdraft charges took over two years to conclude following numerous appeals.
Further reading/Key links
Ombudsman guide: Financial Fight Back
Reclaim mis-sold debt insurance: PPI Reclaiming
Other issue-specific reclaim guides: Bank Charges, Credit Card Charges, Direct Debits, Setting Off, Mortgage Arrears, Endowment Mis-selling