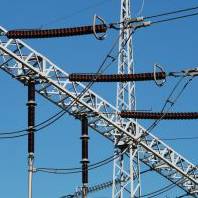 EDF is the last of the big six suppliers to announce price hikes this winter, hitting over three million customers.
The power giant will increase standard gas prices by 6.5% and electricity prices by 7.5% from 2 March, at a cost of £68 per year for dual fuel customers. The hike will come one day after EDF ends its winter prize freeze.
Those on its fixed, capped and some online tariffs won't be affected but the price rise does apply to vulnerable customers on its Energy Assist tariff.
Other price rises
Eon's price rise of 3% on gas and 9% on electricity kicks in tomorrow,while British Gas, Npower, Scottish Power and Scottish & Southern Energy have all already increased prices by up to 9%.
Switch now
Martin Lewis, MoneySavingExpert.com creator, says: "If ever EDF puts a price freeze on again, we'll all know to read it as 'here's the date we're going to hoik our prices', even shockingly putting up its social tariffs for those who are struggling.

"Yet it does mean we now have a truly level playing field for comparison – all the big six have boosted prices, so compare now and you'll truly see who is cheapest."
How to switch

Anyone on their provider's standard tariff is almost certainly paying too much as the typical cost of such deals is around £1,100 a year whereas the cheapest online deals start at around £900.
To find the best tariff, compare the options available via a comparison site (see the Cheap Gas & Electricity guide).
The best deals are available to those who get their bills online and pay by monthly direct debit.
When switching, remember that when a firm describes its tariff as cheapest, it's based on an average and can vary massively depending on where you live.
The energy market is complicated so determining which is the cheapest provider for you depends on your location and how much power you use.
This is why a comparison, based on your circumstances, is key.
Further reading/Key links
Slash energy costs: Cheap Gas & Electricity
Your rights: Fight Energy Direct Debits
Boiler protection: Boiler Cover