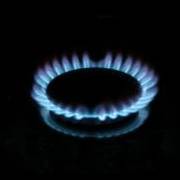 A consumer panel to help tackle energy-related debts and disputes is to be launched this year.
The group will bring together key energy players such as consumer groups and the big six suppliers (see the Cheap Gas & Electricity guide).
Its aim will be to put pressure on energy firms to help vulnerable customers who cannot afford their bills, to resolve disagreements between suppliers and households and to ensure bills are clearer.
Consumer Focus has already committed to being part of the Fuel Forum and British Gas has indicated it's keen to be involved, while others are likely to join. The panel is expected to form later this year.
A conference, held last month, brought together the regulator Ofgem; consumer groups Consumer Focus and Citizens Advice; the Energy Ombudsman; and suppliers EDF and British Gas to kick-start the initiative.
The forum is the idea of charitable trust Zacchaeus 2000 (Z2K) which helps vulnerable debtors.
Z2K chief executive Joanna Kennedy says: "Energy companies and consumers have been adversaries for far too long.
"In these times of economic uncertainty, it's time for us all to start working together to find practical solutions to energy issues, and if we're going to do this we need to rethink our whole approach to dealing with energy suppliers.
"The Fuel Forum will provide consumers, through its members, with a collaborative environment in which to discuss energy issues with energy companies directly with a view to finding a solution that works for everybody."
Further reading/Key links
Slash energy costs: Cheap Gas & Electricity
Your rights: Fight Energy Direct Debits
Boiler protection: Boiler Cover