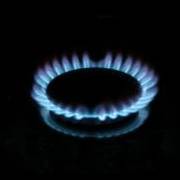 Update, 3pm, 16 August. We've added news of Npower's price hike to this story.
British Gas customers switching to a cheaper deal only have a few days to escape fee-free from existing tariffs that appear to lock them in.
Many gas and electricity deals come with an exit fee of up to £100 (though typically around £60) for those who leave before the term ends.
Key Points
BG customers have until Wednesday to escape lock-in fees
Suppliers must waive fees if you make contact before hike
Compare prices before switching
But where a supplier puts prices up, because that results in a contract change that's detrimental, rules from regulator Ofgem mean consumers don't need to pay that penalty as long as they inform their power firm they wish to switch before the increase.
Five of the big six firms, British Gas, Eon, Npower Scottish & Southern and Scottish Power have already put prices up, with EDF expected to follow.
As British Gas prices go up on Thursday, this leaves users with only a few days to make the move.
To escape an exit penalty, here's what to do if you're with:
British Gas. You must contact it before the price hike on 18 August if you wish to leave.
Eon. You must contact it before the price hike on 13 September if you wish to leave.
Scottish & Southern. You must contact it before the price hike on 14 September if you wish to leave.
Npower. You must contact it before the price hike on 1 October if you wish to leave.
EDF. If it announces hikes, be ready to pounce if you'll benefit from switching. Power firms must give at least 30 days' notice of a hike so you'll have time.
However, it is now too late for Scottish Power customers as its prices jumped on 1 August.
Who gets exit penalties?
Only those who have switched in the past few years are likely to face a fee for leaving their current deal early.
Either the deal they have signed-up for will come with the penalty or they may have been locked into a new deal when their previous tariff expired – a practice Ofgem wants outlawed.
Those on a standard tariff are usually free to move at any stage.
You can't leave a fixed rate tariff early without penalty because the price won't rise given the nature of the product.
Should you switch now?
The millions on standard tariffs can save around £100 per year by moving to a fixed rate deal. A typical standard price before any hike is currently £1,150 a year for the average family compared to the cheapest fix at a typical £1,050.
And with a fix, the price per unit cannot rise during the term.
Cheaper variable deals are available, but rates on them will rise when suppliers hike costs so the current advertised costs may not be what you pay long-term.
If not fixing, it's best to stay put for now and wait until all the big suppliers have hiked prices to compare. Otherwise, you could just be jumping from the frying pan into the fire by moving to a provider that then hikes prices even more.