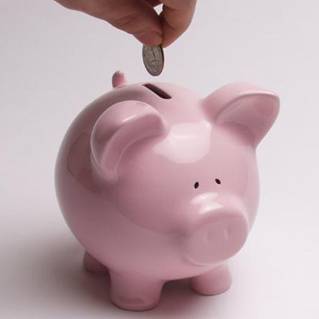 The major banks have shunned the launch of junior Isas next week.
None of the big six (Barclays, Halifax/Bank of Scotland, HSBC, Lloyds TSB, Natwest/RBS and Santander) plan to have a junior Isa in place for the launch date on Tuesday.
Nationwide Building Society is the only major player that plans to have a product then.
It will release a 3%-paying junior cash Isa, as will Skipton Building Society, though its deal will only be available in-branch.
Juniors Isas are tax-efficient savings vehicles for children, which the Government said last year would replace the Child Trust Fund scheme for eligible kids.
The lack of interest leaves very few option for those who want to open a junior cash Isa, though some investment firms will launch junior investment Isas.
Below is a table of which major and medium-sized banks and building societies, of those that have released plans, will have a junior Isa in place next week. As you can see, the list is pretty thin.
Junior Isa providers
| Provider | 1 Nov launch? | When? |
| --- | --- | --- |
| Barclays | No | "Reviewing options" |
| Clydesdale/Yorkshire Bank | No | "No immediate plans" |
| Co-op | No | "In 2012" |
| Halifax | No | "In coming weeks" |
| HSBC/First Direct | No | "Interested in scheme" |
| Lloyds TSB | No | "At a later date" |
| Nationwide BS | Yes | N/A |
| Natwest/RBS | No | 28 November |
| Newcastle BS | No | "Plan to offer" |
| Northern Rock | No | "Looking to implement" |
| Santander | No | "Considering options" |
| Skipton BS | Yes | N/A |
| Yorkshire BS | No | "Aiming for new year" |
What is a junior Isa?
Children born from 3 January 2011, or before 1 September 2002, will be able to save in a junior cash Isa, where the interest won't be taxed, and a stocks and shares junior Isa, where the returns are mostly tax-free.
They can save up to a maximum £3,600 between a cash or investment Isa per tax year.
Junior Isas will automatically be converted to standard Isas when the child reaches 18.
Kids between 16 and 18 will qualify for both junior Isas and a standard cash Isa, though they can only get a standard investment Isa at 18.
Junior Isa or Child Trust Fund?
Any child who does not qualify for a junior Isa is within the Child Trust Fund system.
Here, anyone whose child was born between 1 September 2002 and 2 January 2011 got up to £500 when their kid was born, and again, on their 7th birthday to invest on behalf of their child.
However, these payments stopped at the end of last year.
CTFs can also be topped up by parents up to a maximum £1,200 a year, rising to £3,600 from Tuesday.
Additional reporting by Sally Francis.