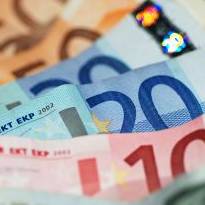 A number of banks will end the controversial practice of charging their debit card customers to take out foreign currency from a bureau de change in the UK, following an agreement with the Office of Fair Trading (OFT).
Barclays, the Co-operative Bank, Lloyds TSB, RBS/Natwest and Santander will scrap the fees next year that can add up to 2% to the cost of currency, making £100 worth of euros actually cost £102.
The OFT today announced it has secured the agreement with the banks following an investigation prompted by a super-complaint from lobby group Consumer Focus.
First Direct, Halifax/Bank of Scotland, HSBC and Nationwide already do not charge such fees on their debit cards at a bureau de change.
You will usually be charged for withdrawing currency in the UK on a credit card as all cash withdrawals (including sterling) attract fees. This won't change.
Meanwhile, providers can continue to levy other huge fees for spending overseas on a debit or credit card.
These include the typical 3% commission added to overseas spending on all but the top plastic.
Meanwhile, some debit cards from hell, including those from Halifax, Natwest and Santander levy an additional up to £1.50 charge each time you spend abroad.
OFT chief executive John Fingleton says: "Companies should be earning profits by competing to provide the best value products and services, not through charges that are hard for customers to identify or interpret."
Clearer charges
As part of the agreement, banks and travel money providers must significantly improve information on fees and the options available for consumers purchasing foreign currency in the UK or using credit and debit cards abroad.

This will be done on websites, statements and through call centres.
American Express, Capital One, the Co-op, Halifax/Bank of Scotland, HSBC, Lloyds TSB and RBS/Natwest (on credit cards) have agreed to display the actual charges incurred by customers for using cards abroad far more clearly on their monthly and annual statements by the end of 2013.
Barclays, Nationwide, RBS/NatWest (for debit cards only) and Santander already provide information about charges incurred when using cards abroad on statements.
In addition, many foreign currency businesses have agreed to review their marketing to make the various costs and conditions that apply clearer, particularly those applicable to '0% commission' deals.
Melanie Johnson, head of The UK Cards Association, which represents card firms, says: "The industry wants its customers to be in control of their finances and to have the information they need to do this.
"We welcome the opportunity to work closely with the OFT to deliver refinements in a number of key areas that will help customers make better choices about how they make purchases overseas."