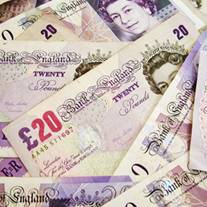 One in four consumers doesn't know claims management companies take a huge cut of payment protection insurance (PPI) claims, new figures reveal today.
A survey from MoneySavingExpert.com and Which? reveals consumers are turning to claims management companies because they don't know how to claim mis-sold PPI themselves for free.
Key Points
1 in 4 don't know claims management companies take a fee
Fees can cost reclaimers £1,000s
PPI summit today to encourage free reclaiming
These findings come on the day of the day MoneySavingExpert.com and Which? host a PPI summit with the major banks and credit card providers, regulators and the Financial Ombudsman Service.
The aim of the summit is to get all the parties involved working together to help people get back the money they are owed for free and to help to improve the PPI claims process (see the Reclaim PPI for free campaign MSE news story).
A separate meeting with representatives of claims management companies will follow.
'Cash bonanza for unscrupulous firms'
MoneySavingExpert.com creator Martin Lewis says: "Sadly PPI has become a cash bonanza for unscrupulous claims companies, who through a series of lies and misdirection, are persuading people they are the only option for getting PPI money back.
"Even I've been texted to be told I'm owed £3,000 – though I've never had PPI. If people make a rational decision to give a huge 30% of what they're due to a claims handling company in full knowledge they could do it themselves, I've no problem.
"Yet many are persuaded under false pretences and the dire lack of regulation means it's tough to tell legit firms from the rest.
"And worse, if things do go wrong with claims companies, it's a nightmare to get any redress. This is a billion pound-plus industry – it's too big to be left alone."
The findings
The survey found a quarter of those asked didn't know claims management companies take a fee – typically 30% including VAT. Only half of people surveyed (49%) knew using a claims management company wouldn't improve their chance of success.
Just over a quarter said the main reason they would use a claims management company was that they wouldn't know how to make a claim themselves.
Over half of those asked (53%) who had used a claims management company to get back mis-sold PPI said they'd be unlikely to use one again. The biggest complaint was about their value for money, with 37% of consumers unhappy on this front.
65% also said they'd received phone calls from claims management companies about PPI, 55% had received text messages and 54% had received letters. A huge 93% had also seen or heard adverts about claiming back PPI.

Those surveyed also said free online claims forms, letter templates and help lines would encourage them to make a claim themselves.
Which? executive director Richard Lloyd says: "This new research shows that many people don't realise there are simple, easy to follow steps to reclaim their money for free and so they're turning to claims management companies, too often unaware they charge a fee."
A Financial Services Authority spokesman says: "Complaining to your firm about PPI or other products should be free and straightforward. You don't need a claims firm."