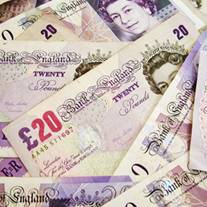 Banking giants have agreed to make it easier for consumers to find out how to reclaim mis-sold payment protection insurance (PPI), following an investigation by MoneySavingExpert.com and Which?.
Nine major providers, which includes all the high street banking giants, have agreed to comply with most, or all, of our checklist, which we believe every provider should have online.
These measures include:
Having links from banks' website home pages to information on PPI.
Clearly describing what PPI is.
What to do if you want to make a complaint.
Ensuring providers widely publish contact telephone numbers for consumers.
They firms to sign up are:
Barclays
Capital One
Co-operative Bank
HSBC
Lloyds TSB
MBNA
Nationwide Building Society
RBS
Santander
The move comes after an investigation by MoneySavingExpert.com and Which? found a significant variation in the quality and amount of information provided online by major high-street financial services providers on PPI, including how customers could complain about it.
'Banks need to make it easier for people to claim'
MoneySavingExpert.com creator Martin Lewis says: "PPI reclaiming is big money for many and so people are naturally intimidated by the process and worried by small things.
"Sadly, many unnecessarily pay £1,000s in claims management fees, when a simple question like 'was this insurance definitely PPI?' stumps them.
"That's why the banks need to make it easier and simpler for people to claim directly from them, providing their records more easily, and clarifying basic questions.
"We've worked with them to introduce simple improvements so there is clear, relevant and up-to-date information which should end up meaning, collectively, people keep hundreds of millions of pounds more of their own cash – and that's a winner."
Richard Lloyd, Which? executive director, says: "There's much more to be done, but we are starting to see progress with the banks taking action to make it easier for their customers to get back the money they are owed if they have been mis-sold."
PPI campaign
The investigation is part of a wider initiative, with MoneySavingExpert.com and Which? working together with all the major banks and credit card providers, regulators and the Financial Ombudsman Service.
This is to help people get back the money they are owed for free and help to improve the PPI complaints process.
So far only £4 billion of the £9 billion set aside to compensate mis-sold PPI has been given back to consumers.
MoneySavingExpert.com and Which? are also calling on the Government to introduce tougher regulation on fee-charging third party complaint handlers.
A quarter of people didn't know claims management companies (CMCs) take a fee, while only half know using a CMC gives no greater chance of success than making a free complaint themselves (see the Consumers in dark over PPI fees MSE News story).