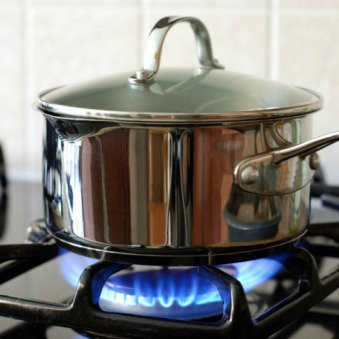 Tens of thousands of struggling households who owe money to their energy supplier will be freed up to switch to cheaper deals, energy regulator Ofgem has announced.
The biggest six energy suppliers – British Gas, EDF, Eon, SSE, Scottish Power and Npower – will allow customers on prepayment meters with debts of up to £500 to switch from 1 November in a bid to help them cope with utility prices which have jumped sharply in recent years.
Currently, only customers with debts of £200 or less are allowed to switch, but the move will help tens of thousands of people who were previously outside of the debt threshold.
Ofgem says 320,000 gas and 315,000 electricity customers with prepayment meters owe money to their supplier.
In most cases, they racked up the debts when they were allowed credit and were given prepayment meters as part of a repayment plan.
The increase in the threshold at which customers can switch will be backed by a drive from suppliers to raise awareness of switching and to make it easier to switch.
Allowing consumers to switch should help them repay their debts more easily.
Debt problems
The latest initiative is part of Ofgem's push to encourage suppliers to work more effectively with households to resolve debt issues and to use disconnection as a last resort.
Ofgem is due to report figures this week that will show a 59% fall in the number of people disconnected from their gas supply and a 54% drop in electricity disconnections, partly as a result of people being given more time to repay debts.
However, the average amount of debt people are repaying on their gas accounts rose to £371 in 2011, up from £339 the previous year. Meanwhile, the average electricity debt fell slightly to £357 from £360 in 2010.
Sarah Harrison, senior partner for sustainable development at Ofgem, says: "We are acutely aware of the increasing financial pressures faced by many consumers, particularly those who are in the most vulnerable circumstances.
"We welcome the significant falls in the number of households being disconnected, but Ofgem remains determined to ensure suppliers continue to focus on helping consumers manage their energy bills and reduce their debt.
"That's why we are pleased to announce a commitment from major suppliers which will permit tens of thousands more prepayment meter consumers in debt to choose the cheapest energy deal."
Cutting costs
Here are some tips on cutting costs if you've got a prepayment meter:
Use a comparison site to find the cheapest prepayment deal for you.
Check whether or not you can get cash back on top of your chosen tariff.
Consider switching to a credit meter. These measure your usage and then you receive a bill or pay by direct debit afterwards. The typical cheapest credit meter costs less the than the typical prepay meter. These aren't, however, the best option for everyone and you may be charged to get one.
Don't switch yet! While SSE is the only provider to so far announce price hikes that will come into force this autumn, energy suppliers are like sheep – when one moves the rest are likely to follow. If you switch now, you may be lumbered with a supplier that ends up more expensive. Wait until all the big six announce their plans and then there'll be a level playing field.
For more information, see our Cheap Prepaid Gas and Electricity guide.
Additional reporting by Helen Knapman.