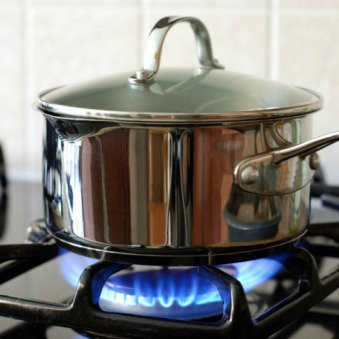 Consumers looking to lock into a cheap fixed energy tariff need to hurry — Scottish Power has just announced it's pulling its tariff, which is currently the cheapest fix without early exit penalties on the market.
The big six energy provider is withdrawing its deal, fixed until March 2014, tomorrow – meaning consumers only have until 5pm on Friday to lock in with it.
Key Points
Scottish Power to pull cheap fix
EDF launches new, pricier cheap fix
Consumers should hurry to lock in soon
Scottish Power's move comes as EDF re-launches its Blue+ Price Promise tariff, which also comes without early exit penalties and is fixed until May 2014.
However, EDF's deal isn't as cheap as Scottish Power's. According to energy price comparison site Energyhelpline's figures, it'll cost the typical dual fuel user £1,143 a year compared to Scottish Power's £1,099.
Unusually, EDF's scheme will tell you before you join that you can get a cheaper tariff elsewhere – whether that's a fixed tariff or not. But if you're signing up online you'll have to look hard for the link to check cheaper deals, as it's right at the bottom of the page in a small font.
However, always make sure you know what to do once your Capped tariff ends.
EDF deal can be beaten
Part of the Blue+ tariff's promise is that if you sign up, it'll inform you if another provider launches a deal that's £52 a year or more cheaper at typical energy consumption.
But while EDF's past Blue+ tariffs have never been more than £52 a year more expensive than other tariffs for the typical user, this new one is.
According to Energyhelpline, it can be beaten by some internet and standard tariffs, as well as two fixes.
First Utility's tariff is fixed until April 2014 costing a typical user £1,087/year, while Ovo Energy's tariff is fixed for 12 months at a typical £1,088/year – although both of these tariffs carry a £30 exit penalty for each fuel you use.
Energy prices vary by region and by usage, so deals aren't always the same for everyone.
Should you fix?
A fix is like insurance against rate hikes. Therefore, millions can lock in and save with no risk of price hikes. Should anything change, they can leave penalty-free with some providers.
Before you switch, always make sure you use an approved price comparison site, such as uSwitch or Energyhelpline, to find the cheapest deal for you.
But with price hikes looming, switching to the cheapest normal tariff now means you risk leaving one provider to switch to a cheaper one, only to find its prices rocket.
The main way around this is to lock into a cheap fixed tariff, which guarantees no price hikes, or to wait until all of the big six providers announce their plans, then switch.
Currently, SSE is the only provider to have announced hikes for this autumn (see the SSE price rises MSE News story).