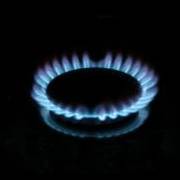 EDF has become the fifth of the big six energy firms to announce a price rise just in time for winter. And it's a huge rise.
The giant will hit three million households with an average 10.8% jump in their gas and electricity prices on 7 December.
The figure represents the largest hike of the major power firms so far.
The increase will add £122 a year to a typical bill. Its one million customers on fixed rate deals are shielded from the rise by the nature of their tariff.
EDF, like its rivals, blames rising costs at its end.
The depressing news comes after British Gas, Npower and Scottish Power all announced up to 9% average rises to hit over the next few weeks.
Scottish & Southern Energy (which includes the Atlantic, Scottish Hydro, Southern Elec and Swalec brands) increased gas & electricity bills by an average 9% on Monday last week.
Eon has pledged to hold prices this year, but that gives it licence to raise them immediately on 1 January.
For full help on switching supplier, see our Cheap Gas & Electricity guide.
Under attack
Power firms have come under fire from consumer groups for raising costs for struggling households at the same time they are making bumper profits.
A recent report by the National Debtline charity found 16% of callers have energy arrears.
British Gas managing director Phil Bentley said the firm would "go out of business" if it didn't put prices up, as it would be making a loss.
Meanwhile, energy regulator Ofgem said last week it plans to force suppliers to offer their cheapest tariff to customers.
The watchdog's proposals came after Prime Minister David Cameron said a few days earlier he would legislate to force energy firms to actually give customers their best-possible tariffs.
EDF will automatically put vulnerable customers, identified by those eligible under the Government's Warm Homes Discount scheme, onto its Blue +Price Promise September 2013 fixed rate tariff over the coming weeks. The company says all customers will save cash as a result, while there is no exit fee if they want to switch again.
Martin Lawrence, EDF managing director of energy sourcing and customer supply, says: "We know customers will not welcome this news and do not want to see prices going up. Our new prices will however be cheaper on average than those of all the other major suppliers which have announced standard price rises so far this autumn."