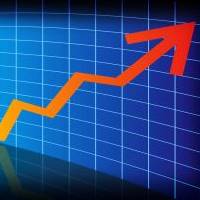 Npower has become the latest major energy supplier to announce price hikes, in yet more bad news for millions of customers.
The big six provider will up gas prices by an average 8.8% and electricity prices by an average 9.1% on 26 November.
This will see typical bills rise by £110 a year for the three million affected customers.
About half a million of its users on fixed rate deals are shielded from the hikes.
British Gas hike
The devastating news for households comes after British Gas this morning revealed average gas and electricity price rises of 6% for 8.5 million users to come into force on 16 November (see the British Gas hikes prices MSE News story).
Millions of Scottish and Southern Electricity (SSE) customers will see average price increases of 9% on both gas and electricity come into force on Monday.
Npower, like its rivals, blames the decision on rising costs at its end.
Fellow big six provider Scottish Power, when asked today whether it plans to raise rises, said: "We constantly review our pricing structure."

EDF said: "We keep our prices under constant review."
Eon has pledged to hold prices this year, but that gives it licence to raise them immediately on 1 January.
Don't moan, fix
Martin Lewis, MoneySavingExpert.com creator, says: "People shouldn't simply moan about price hikes. There is still a window of opportunity to beat them.
"This is an especially important moment for those on a standard tariff. If that's you, do a comparison to find the cheapest fixed rate deal.
"Typically, you can save £200+ per year and guarantee no hikes for the next two winters. More surprisingly, in some cases you can fix with no exit fees, so you can leave if the market moves the other way."
Energy firms slammed
The news of price jumps has been met with dismay by some commentators.
While they blame rising costs — including green costs and rises in the wholesale price they pay for fuel — firms are also revealing bumper profits at a time when many households are struggling to afford their energy.
Npower made a £131m profit last year, while British Gas owner Centrica reported a 15% rise in profits for the first half of the year, to £1.45bn.
A report today by the National Debtline charity found 16% of callers have energy arrears.
Audrey Gallacher, energy director at lobby group Consumer Focus, says: "People are not convinced they are getting a fair deal. Unless they can be reassured about the relationship between costs, prices and profits, consumer distrust will continue."
Paul Massara, Npower chief commercial officer, says: "There is never a good time to increase energy bills, particularly when so many people are working hard to make ends meet.
"But the costs of new statutory schemes, increases in distribution charges and the price of gas for the coming winter are all being driven up by external factors, for example, government policy."