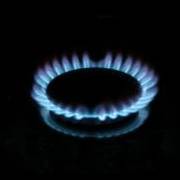 Millions of energy customers will be hit with a price hike today, as Eon becomes the last of the big six firms to wallop its customers with a jump in their bills.
The giant's prices will rocket by 8.7% on average, hitting four million users in the pocket.
Eon, like its rivals, blames rising costs, but that will be of little comfort to the army of households faced with steep increases in the cost of power on top of rising inflation across the wider economy.
While the rises are a blow, they are also a clarion call to sort your bills and switch to a cheaper deal.
Archna Luthra, Money Saving Expert.com consumer products analyst, says: "The big six's price hikes are all now hitting consumers where it hurts.
"But it means now is the perfect time to switch, as there is a level playing field to compare. If you haven't already, take the five minutes to plug your details into a comparison site and find out if you could save – many can slash bills by £200+/year."
See our energy guide for more information on switching.
Below, we list when, and by how much, the other major energy firms have raised gas and electricity prices.
Scottish & Southern Energy by an average 9% on 15 October
British Gas by an average 6% on 16 November
Npower by an average 9.4% on 26 November
Scottish Power by an average by 7% on 3 December
EDF by an average 10.8% on 7 December