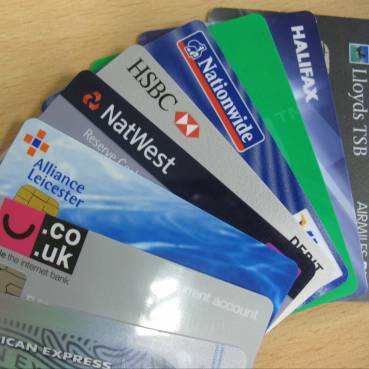 Customers mis-sold identity protection and card protection policies from a bank or credit card firm could soon be entitled to millions of pounds in refunds.
The new regulator, the Financial Conduct Authority (FCA), said last night it is finalising plans for a mass redress programme (see our ID Fraud guide for whether you really need it and our free Cards Gone tool to quickly cancel lost plastic).
Its predecessor, the Financial Services Authority (FSA), revealed in November that Card Protection Plan Limited (CPP), which was behind most of these policies, had been fined £10.5 million and ordered to pay an estimated £14.5 million in refunds for policies it sold directly, after widespread mis-selling was uncovered.
But this week's news would plunge banks and credit card issuers into a new mis-selling scandal. Consumers mis-sold CPP products by their staff would be entitled to their money back, as well as those mis-sold directly by CPP.
The latest redress programme would add to the billions of pounds still outstanding from the mass mis-selling of payment protection insurance (find out how to Reclaim PPI for free).
Mis-selling scandal
Last year, the FSA found a wide range of abuses committed by CPP in the selling of card protection and ID protection plans.
It is understood banks may have committed the same offences. They include:
Telling customers they should take card protection, which provided cover for fraud of up to £100,000. Yet banks have to cover fraud anyway, unless they can prove the customer was grossly negligent.
Sales agents were overly-persistent and were even given targets for dissuading people who contacted CPP to cancel their products.
Agents overstated the risk of ID fraud.
How do I claim?
CPP will write to those it believes it sold products to between January 2005 and March 2011, but only to inform them they may be entitled to money back. The onus is still on the customer to make a claim.
While the FCA is trying to organise an official redress scheme, there is nothing to stop you complaining now if you believe you were mis-sold.
First, you should make a claim to the company that sold the policy. If that fails, you can take your claim to the free Financial Ombudsman Service.
Dan Plant, MoneySavingExpert.com head of editorial, says: "It's no surprise banks' names are set to be sullied once more over another mirky mis-selling scandal given the disgraceful tactics used to sell these highly dubious products.
"Our message to anyone mis-sold is to demand your money back now. There should be a formal redress programme but there's no harm in getting your claim in early."
How much will I get back?
Card protection policies cost about £35 per year while identity protection came in at about £85, though the exact amounts varied.
Those mis-sold are entitled to whatever they paid out.
What are these policies?
PPI, which is meant to cover loan or card payments if you cannot work, should not be consfused with card protection. The latter product allows consumers to call one number to have both credit and debit cards stopped if they are lost or stolen. It also provides insurance to cover fraudulent transactions and lost keys.
ID fraud cover gives access to credit reports, and covers expenses and gives advice for those trying to get their money back.
The worth of both products is dubious given banks normally cover the cost of fraud, while credit reports are free or £2 each (see the Credit Rating guide for how to get one). So you could be buying insurance to cover the cost of a few phone calls.