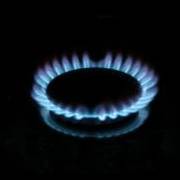 Any customer who signed up to a Scottish and Southern Energy (SSE) contract on their doorstep, by phone or at a shopping centre could have a mis-selling claim against the company, according to Trading Standards.
What's more, they may also be able to claim additional compensation for time wasted and the frustration caused by being mis-sold, says Surrey County Council Trading Standards (see our Energy Mis-selling guide for what to do if you've been mis-sold to).
Key Points
Customers mis-sold by SSE should push for compensation
Signed up on the doorstep? You may have a claim
SSE was fined for mis-selling last week
Last week, the 'big six' energy firm was fined £10.5 million after energy watchdog Ofgem found it misled some customers into switching between October 2009 and September 2012. It told them they would save money, when they were actually put onto a more expensive deal (see the SSE mis-selling fine MSE news story).
SSE admitted mis-selling in 2011, at which point it said it would refund the financial loss customers suffered by switching to the firm. But Surrey County Council Trading Standards investigations and enforcement manager Steve Playle thinks ALL customers who were persuaded by a sales rep to switch could have a claim.
He says: "Some clarity is needed from SSE on the timescale of when sales reps were lying to generate new customers. Once we know that, every single person who signed up with them in person or by phone will potentially have a claim."
Over a million could have a claim
In 2011, SSE said it had already set aside at least £5 million to pay mis-selling victims, though this figure appears incredibly low given it has already written to more than 970,000 existing and former customers, including all those sold to on the doorstep since October 2009. The average payout so far is about £65.
The firm believes all customers who have been misled should have received a letter telling them about the refunds.
SSE says it will pay back the difference between what victims paid on their old tariff, compared to what they paid on the SSE tariff they switched to.
In 2011, the energy provider was fined £1.25 million by Guildford Crown Court for misleading door-to-door sales practices between September 2008 and July 2009 following a prosecution by Surrey Trading Standards (see our SSE fined £1.25 million energy mis-selling MSE news story).
Playle adds: "It is difficult for most people to actually understand how to work out if they have been ripped off or not, which sadly means not everyone will make a claim."
"I would also argue consumers who have been mis-sold to could claim additional reasonable compensation against SSE for the waste of time and frustration that it takes to sort out the mess that it has caused.
"There is a clear breach of the Misrepresentation Act by SSE and customers affected must be encouraged to pursue a claim.
"Fortunately, there is an Ombudsman Service for the energy sector and this is why consumers must push for compensation from SSE, safe in the knowledge that if they are knocked back, the Ombudsman is there to support legitimate and reasonable claims."
How to claim refunds
SSE has promised to fully refund customers who can show they switched to SSE after being given inaccurate information or were misled (see the SSE to issue refunds MSE News story for how this will be done).
If you think you've been affected by SSE mis-selling and haven't received a letter, call 0800 975 3341.
If your claim is rejected, you can complain to the free Energy Ombudsman.
Ofgem is also investigating sales processes by Npower and Scottish Power, which could lead to further claims, if they are found to have mis-sold.
To stop doorstep sellers calling at your door, print out our no cold callers sign. Energy sales staff have to abide by this, by law, though none of the big six energy firms sell on the doorstep any more.
A spokesman for SSE says: "We have sent out 970,000 letters to customers who may be affected, informing them of our Sales Guarantee and encouraging them to contact us.

"It is important that customers contact us directly so that we can discuss with them the precise nature of the financial and non-financial loss they may have suffered and give us an opportunity to make good that loss."
Slash energy bills
Don't believe energy salesmen barking false promises. For information on getting the cheapest energy tariff, see our Cheap Gas and Electricity and Cheap Prepaid Gas and Electricity guides.
You can also join MoneySavingExpert.com's free Cheap Energy Club, helping you get no-hassle, permanently cheap gas and electricity.