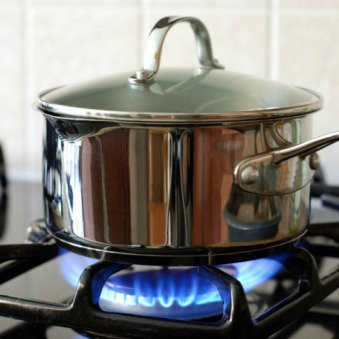 Energy giant EDF has pledged not to hike prices before the end of the year, as power bosses were grilled about price hikes by a committee of MPs.

The firm's managing director Martin Lawrence told the Energy and Climate Change Committee that it would not change prices before the year is out. (Beat hikes by locking into a cheap fix now with MSE's Cheap Energy Club.)

Four out of the other five 'big six' firms have already announced hikes.

MPs quizzed the companies about their pricing policies and the impact of soaring bills on millions of consumers.

Guy Johnson, external affairs director of Npower, which has announced average rises of 10.4%, said the largest driver of price rises had been the cost of the so-called climate obligation on power firms.

The green taxes cover the period to March 2015, so the energy firms will have to fulfil a large part of their obligation next year, he said.

"That was a concern when we were considering prices for next year."

Johnson said firms were faced with increases in wholesale prices of 3%, increased transport costs of 10%, while costs such as the environmental obligations had jumped by 31%.

William Morris, managing director of SSE, which has announced an 8.2% price rise from 15 November, said he regretted having to increase bills for customers, who were "struggling to maintain their budgets".

"We would like to see those costs taken off the customers' bills and onto taxation. We welcome the Government's decision to review that," he said.

He added: "I think it is common practice among several of our competitors that they load the environmental and social obligation costs on to those customers that are less likely to leave."

Clever EDF tactic - but expect new year hike

EDF's pledge to hold prices for the rest of the year only commits the firm to no rises in the next nine weeks.

MoneySavingExpert.com's energy analyst Archna Luthra says: "It's a clever tactic by EDF to hold onto customers and grab new ones short-term. Expect a hike from 1 January."

Analysis by industry regulator Ofgem showed that, while the increases announced so far this autumn by some of the companies have averaged 9.1%, wholesale prices have risen by 1.7% - adding just £10 to the average household bill of £600.

Stephen Fitzpatrick, managing director of smaller firm Ovo Energy, told MPs he "can't explain" the price rises being imposed, because his company was buying gas at a cheaper price than it had in 2009.

"It looks to me like a lot of energy companies, a significant number of the Big Six, are charging the maximum price they feel they can get away with to the customers that they feel will not switch under any circumstances and then maintaining the illusion of competitive pricing with tariffs targeted towards a very small number of relatively well-engaged customers," he said.

Rising prices

SSE was the first of the major energy companies to announce it was raising gas and electricity bills.

British Gas is increasing electricity bills by 10.4% and gas tariffs by 8.4% for around 7.8 million families from 23 November.

Npower will put up electricity and gas prices by 9.3% and 11.1% respectively from 1 December, affecting about 3.1 million customers.

Scottish Power will raise gas tariffs by 8.5% and electricity prices by 9% on average from 6 December for its 2.2 million customers.

Neil Clitheroe, chief executive of retail and generation at Scottish Power, said 60,000 customers called the company with concerns "virtually straight away" when the firm announced its 8.6% increase in bills last week.

"It is the hardest decision we take," he said.

E.on chief executive Tony Cocker said his firm had not yet made a decision on whether to follow the other firms and increase prices.

"We will hold our prices as long as we can," he told the MPs, adding that his company faced the same pressures as the other firms.