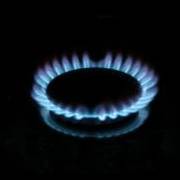 The big six energy suppliers will be fined if they fail to meet new rules aimed at helping smaller firms break into the market, the energy regulator says.
From 31 March, Ofgem will force British Gas, EDF, E.on, Npower, Scottish Power and Scottish and Southern Energy (SSE) to publish their wholesale power prices two years in advance (join our free Cheap Energy Club to see if you can save by switching).
The big six suppliers will also be told to accept reasonable requests by independent suppliers to buy electricity, to sell them it at a market rate and not to write them off as a low priority.
Ofgem says firms will also have to provide more details of their trading operations and have full audits of their accounts. It says these moves will improve the transparency of the firms' accounts and make it easier for small companies to buy energy from them.
If providers fail to comply, they face fines of up to 10% of their turnover.
The new rules also aply to energy generators Drax Power and GDF Suez.
'Big step forward'
Ofgem chief executive Andrew Wright says: "These reforms give independent suppliers, generators and new entrants to the market both the visibility of prices and opportunities to trade that they need to compete with the largest energy suppliers.
"Almost two million customers are with independent suppliers, and we expect these reforms to help these suppliers and any new entrants to grow."
Energy Secretary Ed Davey says the moves are a "big step forward" in creating a fairer, more competitive energy market in the UK.
He adds: "This is a significant and welcome toughening up of competition in electricity markets. By making these wholesale prices more transparent, it will help reveal how the big six energy companies are trading, and make it easier for new competition to challenge their business model."