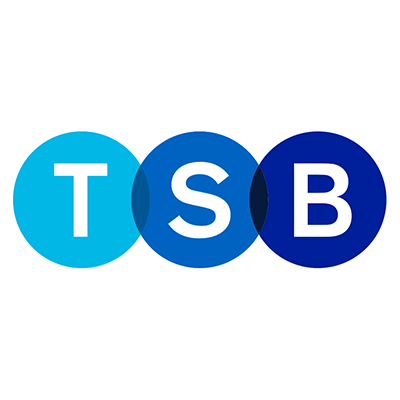 Customers of newly-created TSB have voted it the worst bank for customer service, according to the latest Banking Service Index from MoneySavingExpert.com.
9,000 MoneySavers took part in our most recent index, which we run every February and August, and its results show that all banks really aren't as bad as each other.
First Direct, for example, tops the charts once again with a whopping 92% of customers rating its customer service as 'great' over the past six months – although that's down 1% since August last year. (see our Best Bank Accounts guide for the top deals).
By comparison, only 37% of TSB customers rated its service as 'great', meaning it languishes at the foot of the table.

Lloyds TSB was split into two banks six months ago, with millions of customers being automatically transferred to TSB in one of British banking's biggest shake-ups. People who previously had multiple accounts with Lloyds TSB may have had some accounts moved to TSB while others stayed with Lloyds.
But the poll shows how account holders who were shifted to TSB are more disappointed by the service they've received than those who remained with Lloyds.
TSB's closely followed by NatWest/RBS, again with only 37% of customers rating its service as 'great'.

Banks' service has changed substantially since our poll first ran in 2008, with Santander moving from rock bottom to 2nd place – but only for its Santander 123 account. Among its customers, 74% of 123 holders rate it 'great', but that figure drops to 64% for the bank as a whole.
See the table below for our full findings on which bank had the best customer service over the past six months.
Current account service rating, February 2014 (Results and ranking from August 2013 in brackets)
Rank
Provider
Great
OK
Poor
1 (1)
First Direct
92% (93%)
6% (6%)
2% (1%)
2 (3)
Santander 123
74% (75%)
22% (20%)
4% (5%)
3 (2)
Co-op (incl Smile)
71% (76%)
23% (18%)
6% (6%)
4 (4)
Nationwide
67% (73%)
26% (22%)
7% (5%)

5 (5)

Santander (all)
64% (62%
28% (27%)
8% (11%)

6 (6)

Halifax Reward
51% (56%)
40% (35%)
9% (9%)

7 (7)

Halifax (all)
45% (53%)
43% (37%)
12% (10%)

8 (8)

Barclays
46% (48%)
40% (40%)
14% (13%)

9 (n/a)

Lloyds
45% (n/a)
40% (n/a)
15% (n/a)

10 (12)

HSBC
42% (44%)
43% (42%)
15% (15%)

11 (13)

Bank of Scotland
40% (36%)
44% (43%)
16% (15%)

12 (8)

Yorkshire/Clydesdale
40% (51%)
41% (40%)
19% (10%)

13 (10)

NatWest/RBS
37% (48%)
46% (39%)
17% (14%)

14 (n/a)

TSB
37% (n/a)
43% (n/a)
20% (n/a)
Order calculated by 0 points for poor, 1 for OK and 2 for great. 8,915 votes in total – we've ignored banks with fewer than 100 votes.
Unhappy with your bank? Ditch it
MoneySavingExpert.com founder Martin Lewis says: "With current accounts, customer service really counts. Whether you bank online or in-branch, this is the one financial product you do genuinely have a real day-to-day interaction with.
"What always staggers me with this poll is that there are banks where 60% of their customers rate them either dire or just OK, yet those same people don't ditch and switch.

"Interestingly, we have the rare coincidence at the top of the table of banks that both win on rate and service. First Direct, which has won every service poll we've ever done, currently offers new switchers £100, a 0% overdraft up to £250 and a linked 6% regular savings account.
"Santander 123, in second place, is the most innovative account on the market. It pays up to 3% interest on savings and up to 3% cashback on bills such as energy, council tax and phones, which dwarf its £2 monthly fee.

"So if you're unhappy with the service you're getting from your bank, ditch it. New rules mean all your direct debits and standing orders can be switched within a week, and any payments made in error to your old account will be auto-forwarded."
What does TSB say?
TSB chief executive Paul Pester says: "Any customer who feels unhappy with TSB is one too many for me.
However, given what we had to put our customers through last year to create TSB and given the well-publicised failure in Lloyds Banking Group's systems which affected our customers I'm not surprised some customers are upset: I would be.
"The fact is we are on a mission to deliver the best customer experience in banking. And we've started. 70% of 23,587 customers we asked last month about the service they have received from TSB scored us either nine out of 10 or 10 out of 10. The team at TSB and I won't rest until 100% of our customers score us 10 out of 10."