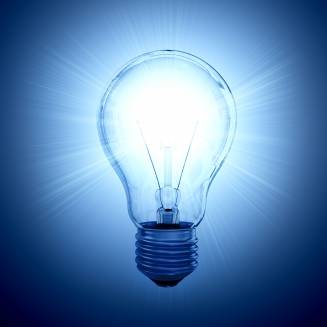 Energy prices are unlikely to rise before the end of the year but there is a threat of increases over the next few years, according to predictions from industry experts.
When MoneySavingExpert.com asked insiders for their thoughts on what will happen to energy prices over the next year, unusually the majority sat on the fence (we've done this before and they've usually been quite robust) although one said the market is currently on a "knife-edge" and "could go either way", meaning there's a threat of prices rising.
In the much longer-term over the next five years, households should prepare themselves for hikes with one expert predicting a possible 50% rise within five years taking typical dual fuel bills to £2,000/year by 2019. (Join our free Cheap Energy Club to cut bills.)
Wholesale prices – which is what energy firms pay for the gas and electricity they sell on to us – have fallen over recent months, but this decrease is unlikely to be passed on to consumers now as providers tend to buy energy mainly between one and three years in advance.
What's more, providers say other costs, such as the investment needed to make energy greener, are rising.
Aren't energy prices frozen?
Of the big six energy suppliers, two currently have price freezes in place – Npower until spring 2015 and Scottish and Southern Energy (SSE) until 1 January 2016.
British Gas and EDF both say they don't expect prices to increase before the end of 2014, while Eon and Scottish Power have not specified what's likely to happen to their prices.
Energy firms are under pressure to keep price in check for now, as they are under the microscope of leading politicians following inflation-busting hikes of between 3% and 10% last winter.
However these increases were reduced for some following Government intervention to cut the cost of the Energy Company Obligation (ECO) – an insulation scheme, fund a rebate on the Warm Homes Discount (WHD), and some electricity companies also volunteered to reduce network costs in 2014/15 (see the Government shakes up energy bills MSE News story).
Energy price predictions
No-one has a crystal ball, but here are the predictions some experts made to MoneySavingExpert.com below.
Mark Todd, energy expert at Energyhelpline, says:
This calendar year: "The market is currently on a knife-edge and could go either way. Price drops or a static market are currently more likely due to wholesale price reductions over the last six months."


Over the next few years: "Over the next year it could go either way again. Price rises become more likely in the new year before a price freeze possibly coming in May if Labour wins the election. Price drops can often be instigated late winter too though.

"Over the next five years bills will almost certainly be higher than today, in the region of 25%-50% higher. Making electricity generation greener, nuclear investment, and scarcity of gas are all likely to push prices higher over the long-term."
Stephen Murray, energy expert at MoneySupermarket, says:
This calendar year: "Price increases are unlikely this year or during the run up to the general election in May 2015. Concerns have been expressed by the bigger energy companies around lowering prices when a 'price freeze' may be enforced by a Labour Government should it be elected. Energy companies are also still supplying fuel bought at a high wholesale price during 2013 so they are not willing to reduce prices even in the current lower wholesale cost market."


Over the next few years: "Notwithstanding any Government price freeze, pressure on prices will continue upwards over the next few years. Factors for this include power stations coming offline, increased reliance on imports of gas due to poor UK storage facilities and the continuing responsibility to invest in renewable sources of energy to meet targets.

"Predictions of average bills approaching £1,500 and then £2,000 over coming years still seem likely. The UK doesn't supply natural resources such as gas and oil and so we're still reliant on imports. There is volatility over global supply/distribution due to political upheaval in those areas where our supply comes from. We do have storage capabilities, but there's only so much we can buy for the future. If supply is reduced, prices will increase."
Andrew Horstead, head of risk management and research at Utilyx, says:
This calendar year: "We have seen a significant decrease in wholesale power and gas prices since Christmas last year and prices hit a four-year low earlier this summer. In recent weeks prices have started to rise, reflecting the ongoing problems in Russia and Ukraine and concern around future supplies. That said, demand remains low and if the mild weather continues then this will limit how high prices go."


Over the next few years: "How prices develop next year will reflect on whether we come through this winter unscathed. Because of the ongoing geo-political situation in Russia and the Ukraine, there is nervousness in the market. A cold winter and a cut to supplies would send household prices soaring.

"Another mild winter and resolution in Ukraine would erode much of the premium that is in forward wholesale prices. As a result we are not expecting too much movement in underlying wholesale prices until there is a clear steer on some of the key events shaping the market.

"A lot can change over the next five years but broadly, new gas supply additions and measures introduced by Government to bring forward investment in new power stations should limit how high wholesale energy prices rise.

"We must remember that wholesale energy represents about 50% of the total energy bill; the other charges, which cover the transmission of the energy and environmental taxes are expected to rise over the period in question. In real terms, energy bills are still expected to increase."
Jason Wakeford, uSwitch.com energy expert, says:
This calendar year and next year: "Prices are unlikely to fall in the short to medium term. In fact, wholesale energy prices – which make about 50% of our bills – have been falling for some time; gas wholesale prices are at a four year low, electricity costs have slumped by 23% since 2013, yet we are yet to see a corresponding fall in bills. We continue to call on the industry to pass on these savings to consumers."

Over the next few years: "The result of next year's general election and the outcome of the Competition and Markets Authority's (CMA) energy market report, as well as ongoing political tensions in Europe and the Middle East, mean it's virtually impossible to forecast where energy prices will go in the long term.

"If Labour win the election next year, they've pledge a freeze on energy prices. But we have to look at how energy is physically transported. The supply pipeline goes through Ukraine to the UK, so with the political issues there at the moment, if there were a threat to supply or transportation then prices could go up.

"Lastly, the CMA investigation into the energy market could impact prices. One potential outcome could be a break-up of the energy market. The CMA could potentially conclude a change in the structure of the industry enabling more entrants and smaller suppliers could increase their market share which would result in more competitive prices."
How to cut energy costs
Energy prices vary depending on your usage and where you live, but you can cut costs by switching to a cheaper deal. Millions are stuck on their provider's standard tariff which is typically £193/year more expensive than the cheapest dual fuel deal.
You can use MoneySavingExpert.com's free Cheap Energy Club to find the best deal for you – just watch out for early exit fees if you're locked into a fixed tariff.