Best Bank Accounts
5% interest or £150 bonus

Updated Weekly
10 tips to find your best account
Not every bank account's going to be the right one for you. But with these 10 tips, you can find out how to find and switch to the best account for YOU.
Best buys
Top accounts with switching bonuses
There are several accounts that offer you a bribe to switch to them. Many pay cold hard cash, others offer vouchers. We've analysed the best here. Bear in mind that you typically need to meet some conditions to get the bonus, so check you're able to do that before applying.
We've put these top, as provided the switching offer is still on when you apply (double check) you have more security of it staying – given the August base rate cut means many deals are under review - compared to the interest-paying accounts below.
'Best of the rest' interest-paying bank accounts
Bank of Scotland and Tesco Bank also give in-credit interest, but pay less than some of the accounts above and have fewer additional perks. Bank of Scotland and Tesco Bank interest rates are variable rates so could change at any time, especially now base rate has been cut.
Tesco Bank doesn't require a minimum pay-in, but you must deposit £1,000 each calendar month with Bank of Scotland to be eligible for the interest.
Best buys
Top accounts with cashback
There are certain accounts that pay you cashback on household bills, though they tend to have monthly fees as well. It's worth checking you spend enough on bills to still make money after the fee – if not, then you're better off looking at other accounts that reward you in different ways.
Best buys
Top accounts with insurance
These accounts tend to come with insurance, or other perks. But it's worth checking you'll use what the account offers – if not, then you're better off looking at other accounts that reward you in different ways. In this section, we have a free account with free travel insurance, and a paid-for account that could save big bucks.
Best buys
Top accounts if you're overdrawn
Overdrafts are debts, and often they're much more expensive than credit cards, so you need to find an account with the lowest fees possible.
But if you are overdrawn, don't just tackle the symptoms. Also try using the free budget planner, give yourself a money makeover to tackle its causes and check the tips to avoid charges in the bank charges compared tool.
If you've decided that you do want to switch accounts to make your overdraft cheaper, then there are two top picks below:
Get Martin's Free Money Tips Email!
For all the latest deals, guides and loopholes - join the 10m who get it. Don't miss out
Ethical bank accounts
Ethical current accounts – where providers behave ethically in terms of the environment, human rights and more – have jumped in popularity. Our main focus always is telling you the top deals based on what the accounts offer, but to match demand we've worked with Ethical Consumer to list the top accounts that also rate highly on their ethics.
These are the right accounts to switch to if...
...you're always in credit.
...you want an account from a provider with an ethical policy.
These are the wrong accounts to switch to if...
...you're regularly or always overdrawn;
...your sole objective is to get the account with the best bonus/interest or the lowest overdraft fees. Some of these accounts are market-leading in their category, but others aren't.
See the chart below for what Ethical Consumer's ratings mean.

Get free travel insurance or cheap foreign spending
Top Rated Ethical Bank Accounts
Co-operative Bank – Ethical banking but poor retail
Co-op's* Current Account doesn't offer many perks but it's Ethical Consumer's top pick for its unique campaigning brand.
Customer service: 73% great, 22% OK, 5% poor.
Quick questions
How did the recent change of ownership affect Co-op Bank's score?
Ethical Consumer's recently improved the Co-op Bank's ethical score, bizarrely, as it's now partly owned by hedge funds. It scored low before as Ethical Consumer had concerns about the Co-op Group's supermarket and insurance arms. It's still scoring a low 9.5, but this is because the ethics of the bank's stance are brought down by its owners' interests.
How safe are savings in the Co-op Bank
There are also still fears about the stability of the Co-op Bank. Yet the key fact is the first £75,000 of savings per person in the combined group (Co-op Bank, Smile, Britannia) is guaranteed by the Government-backed FSCS. This includes money in your current account. For how this works, see full Savings Safety info.
Other high-scoring ethical providers
Other high-scoring ethical providers include Metro Bank (branches in London/ SE England), Cumberland BS and Coventry BS, though most of these are for locals only.
Cashback sites may pay you for signing up
As an extra boon, members of specialist cashback websites can be paid when they sign up to some financial products. Do check that it's exactly the same deal though, as terms can be different. And remember the cashback is never 100% guaranteed until it's in your account.
Full help to take advantage of this and pros & cons in our Top Cashback Sites guide.
Want to complain about your bank account?
If your bank's charged you the wrong amount, taken the wrong amount in payment, or its service has been atrocious, then you don't have to suffer in silence. It's always worth trying to call the bank first to see if it can help, but if not...
Free tool if you're having problems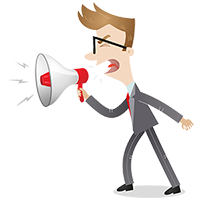 This tool helps you draft your complaint and manage it too. It's totally free, and offered by a firm called Resolver, which we like so much we work with it to help people get complaints justice.
If the complaint isn't resolved, you can use Resolver to escalate it to the free Financial Ombudsman Service.
Q&A
Bank accounts
Is there a way to track down old bank accounts?

In the UK, old, now-dormant accounts hold billions of pounds that lay unclaimed – and if you've switched several times, you may still have old accounts that were never closed.

It's straightforward to get it back, we've full details in the Reclaim Forgotten Cash guide.

What if I can't pay a set amount into my bank account every month?

This isn't usually a problem. Mostly it just means that you won't get whatever benefits that account offers for that month, though watch out for the First Direct and Lloyds accounts, as they'll charge you a fee if you don't meet the minimum pay ins.

Other accounts will just not pay you interest, for example, the Halifax Reward and Santander accounts don't need regular monthly deposits, but unless you sometimes pay at least £750 and £500 in respectively, you'll never earn any interest.

Unusually, M&S Bank offers a decent current account with no minimum pay-in required for any of its benefits.

I applied for one of these accounts and got rejected. What can I do?

You could try a basic bank account. These don't credit score you (though you need ID) as they don't offer overdrafts. Make sure you ask for their application forms, or you'll get standard ones for standard bank accounts, and then be rejected. Full help and tips in our Basic Bank Accounts guide.

What counts as a month to meet the minimum pay-in amounts?

The answer to this isn't as straightforward as you might think, as what counts as a month depends on which bank you're with.

For example, if you bank with Santander, a month counts from the anniversary of the date that you opened the account. In contrast, bank with Lloyds, and it simply follows the calendar month. It's important to clarify this with your bank to make sure you don't get penalised for missing minimum monthly pay-ins, especially if your pay is erratic.

For the major UK banks, you can read the What counts as a month? news story

How do I find my local branch?

If you go onto your bank's website it will all have a 'branch finder' facility. Usually you'll have to type in your location or postcode and your nearest branch will come up. If you're searching on a mobile phone, often it will link to your GPS location and will automatically show you where your closest branch is.

If you just want to find your closest bank, and don't mind which bank it is, then visit yell.com and input that you're searching for a bank, and your postcode. It will then list the nearest branches, and tell you how far away they are.

Bear in mind, though, that this may miss banks' agencies – they're often found in local solicitors' or estate agents' offices. For these, you may have to ask locally.

How long do transfers take?

Most banks these days use Faster Payments for bank transfers, meaning most transfers you make should arrive within two hours, or at least the same day.

Faster Payments is available 24 hours a day 365 days a year, so even if you transfer some money to someone you owe on Christmas Day, it will arrive in their account the same day.

If for any reason your bank or building society can't use Faster Payments (many credit unions can't, for example), then they will do a BACS transfer which takes three to five working days.

How long does a cheque take to clear?

It depends on which bank you're with, but the basic principle of 2-4-6 applies to all banks.

After two working days any interest will start to be earned on the money from the cheque. After four working days the funds will be available for you to use. And after six working days the money cannot be taken from you (unless you have acted fraudulently).

Cheques could take a day longer than the 2-4-6 system if you pay in a cheque late in the business day, as it may not be processed until the next working day.

How long does it take for money I pay in to count towards my balance?

If you pay the money in over the counter in your branch then the money will count towards your balance immediately. However, if you pay the money in via one of the bank's ATMs, it will vary and can take up to two more days to count towards your balance.

What's the difference between a direct debit, standing order and recurring payment?

A direct debit is where you give permission to a company to take money from your bank account, and the amount can vary depending on what you're paying for. You have very little control over how much money is taken, though the company you're paying will tend to send you a statement informing you of how much will be taken and when.

A standing order is an instruction from you, to your bank, to pay a fixed amount of money to an account. You can send a standing order to any account, bill, mortgage payment or organisation. You have full control over how much and how frequent the payments should be.

A recurring payment is where you give a company your card details, and they use them to set up a regular or continuous payment from your card. You'll know if it's a recurring payment if you give the company your 16 digit card number, rather than your bank account number and sort code.

They're usually used if you're paying for a subscription, like a DVD rental service, or online porn site. With these payments you have very little control over how much or when they'll take out your money, and you usually won't be informed that the company will be taking a payment.

However, you can ask your bank to cancel them, as well as asking the retailer, if you want to end the service. See Recurring Payments.

How do I set up a direct debit or standing order?

Direct debits are set up by the company you're paying. In most instances, the company will ask for your account details, and they'll set up a direct debit for you. However, sometimes they'll send you a direct debit form that you need to fill out, and hand in to your bank or send back. You can't set up a direct debit yourself.

A standing order is a payment you can set up yourself. You'll do this via your bank, either in branch, on the phone, or online. To set one up you'll need the account details you're sending money to and you'll need to put in a set amount you want to send each time (you can change the amount with a day or two's notice).

How do I transfer money using a mobile phone number?

If you have a smartphone, you can use a service called Paym, which allows you to transfer up to £250 a day by using a mobile phone number.

You need to link to your mobile phone number to your account, through your mobile phone app or your online banking. Once linked, you can make a payment by selecting the person the person you want to pay from your mobile phone contacts, or manually enter a mobile phone number – but, you can only send cash this way to people who have also registered their mobile number to receive mobile payments.

You'll then be asked to confirm the name of the recipient. Once you're happy, check the amount and press 'send'. You'll also receive confirmation that your payment has been sent. And don't worry, you won't be able to pay anyone who isn't registered.

See the mobile-to-mobile transfer news story.

Is internet and mobile banking safe?

Yes. Banks have security systems in place that ensure fraudsters can't hack into your account whether you're logged in online or on your phone. But you still need to be careful – never ever send your online/mobile banking information to anyone.

If you're using a mobile app make sure you download your bank's official mobile app from your App store, and make sure you update the app regularly with any new security features.

It's also worth keeping your computer up to date with Free Antivirus software, so you're protected from viruses and spyware.

How does it work with reward payments and tax?

As well as offering in-credit interest or bonuses for switching, a few current accounts now pay rewards for holding the account and meeting certain criteria, such as paying in a set amount each month or having direct debits.

Some of these, such as the Halifax Reward Account and Co-op Bank's Everyday Rewards scheme, are paid with basic-rate tax already deducted. Others, including Barclays Blue Rewards, are paid without any tax removed.

With the introduction in April 2016 of the personal savings allowance (PSA), meaning interest is now paid tax-free, some people hoped that they'd see an increase in the reward amounts paid to them.

However, these payments don't count as savings income for tax purposes and instead are classed as either 'annual' or 'miscellaneous' payments. This means that the rewards don't count towards your PSA, and they're still liable to be taxed.

If you're a non-taxpayer, you should claim back any tax taken using the R40 form. Higher- and additional-rate taxpayers may need to pay more via tax returns.
Savings Safety
Provided the money is in a UK regulated bank or building society account, it's protected under the Financial Services Compensation Scheme (FSCS) meaning...
up to £75,000 per person, per financial institution is guaranteed
For large savings, to keep it 100% safe, simply spread it in a number of accounts, not putting more than £75,000 in any one account. In fact, consider spreading money even if you've under this amount, as if you needed to claim compensation you wouldn't have instant access to your cash.
The exact rules about what counts as 'UK regulated', the links between institutions, and joint accounts make it more complex. For full info see the detailed Are Your Savings Safe? guide.