Beauty Advent calendars for 2021 including £184 of No7 products for £47
The Body Shop, Holland & Barrett & more out now, plus when the M&S calendar's released
Beauty Advent calendars are significantly pricier than chocolate ones, but they've become increasingly popular in the last few years as a way of bagging beauty products at a fraction of the normal cost. They often sell out early, but can also be heavily discounted later if they don't, so here's a round-up of some of the best I've seen.
While they're marketed as Advent calendars, even if you're not intending to open them day-by-day, they can be worth it to get products you'd normally buy separately for much cheaper. They're also great for dividing up as gifts for multiple friends/family members in hampers for Christmas or as birthday gifts throughout the year. I'll update this list as more become available, reduced or sold out over the next few months.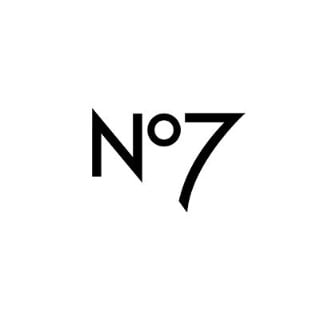 No7

– £184 of beauty products for £47 or another No7 calendar with £384-worth for £120
Available to all from Tue 26 Oct
No7 beauty Advent calendars are mega-popular with MoneySavers. If you were already signed up to the waiting list, you'd have been sent a link to get access to buy its 2021 calendars online at Boots between 3am on Fri 15 Oct and 11.59pm on Sun 17 Oct only – several days before they're made available to all on Tue 26 Oct. Originally, Boots planned to have the early-access sale last less than 24 hours on Friday 15 Oct, but this was since been extended until Sunday 17 Oct.
This year, there are two No7 calendars – one which No7 says has £184 of products for £47, and a second 'Ultimate' calendar it says has £384-worth for £120. The 'Ultimate' calendar has sold out for the early-access sale. You can only buy two of each calendar during the pre-sale.
From 3am on Tue 26 Oct, the £120 calendar will only be available online (Boots has confirmed it will be restocked for this date), but the £47 one will be online and in stores, depending on stock.
What's in the No7 beauty Advent calendars?
The £47 No7 beauty Advent calendar is similar to previous years. We have the full list of contents below, five of which you can see in the image of the calendar below. The products in the image are Intense Volume mascara (7ml, full-size), Protect & Perfect intense advanced day cream (25ml, mini), Early Defence glow activating serum (30ml, full-size), Laboratories line correcting serum (5ml, mini) and Lip and cheek tint (10g, full-size).
As for the £120 No7 'Ultimate' calendar, Boots hasn't provided a list of the contents, and it has now sold out online in the pre-sale. It also includes 25 products, but of course some of these will be worth more at their normal price than you'll find in its usual cheaper calendar.

Stay Perfect Amazing Eyes Pencil in 'Black', 1g
Intense Vol Mascara in 'Black', 7ml
Blusher in 'Damson mist'
HydraLuminous Water Surge Day Cream 25ML
Gel finish nail colour Rose Gold - Full Size 10ml
Melting Gel Cleanser - 50ml
Protect & Perfect Intense ADVANCED Day Cream 25ml
Early Defence Glow Activating Serum 30ml
Protect and Perfect Intense ADVANCED Eye Cream, 5ml
Protect and Perfect Intense ADVANCED Serum, 5ml
Biodegradable Facial Wipes, 15pcs
Laboratories LINE CORRECTING Booster Serum, 3ml
Instant Results Nourishing Hydration Mask, 100ml
Lash & Brow perfector, 7ml
Eye Shadow Primer, 10ml
Stay Perfect Concealer Voucher
Blending Sponge
Body milk, 50ml
No7 Protect & Perfect Lip Cream, 10ml
No7 Radiance + Polish, 50ml (mini)
No7 HydraLuminous Night Cream, 25ml
No7 Radiance+ eye mask
No7 Precision Lips Liner in 'Nude'
No7 Beautiful Skin Body Wash, 50ml
Lip & Cheek Tint in 'Dusk Rose', 10g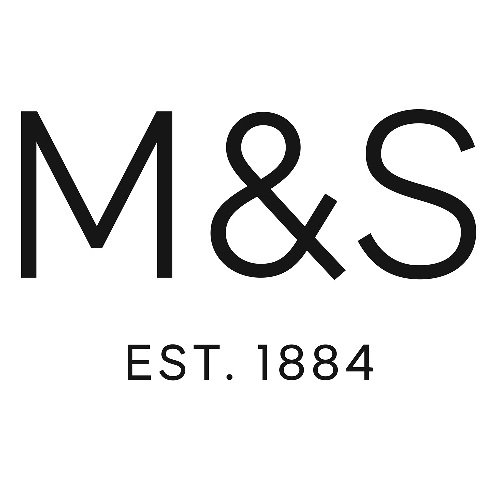 M&S

– £300 of make-up & skincare for £40 when you spend £30 or more on other items
Available from Thu 28 Oct
This year's 25-piece M&S* beauty Advent calendar will be released on Thu 28 Oct. It'll cost £40, but to be eligible to buy it, you'll need to spend £30 or more on other beauty, clothing, or home items – so you'll be spending at least £70 to get the calendar.
M&S says it includes a whopping £300-worth of products, including brands such as This Works, Eyeko and Ren – see below for a full list.
Autograph Colour Balm Lip Shine
Apothecary Calm Body Wash
Aveda Botanical Repair Strengthening Leave-In Treatment
Emma Hardie Moringa Cleansing Balm
L'Occitane Shea Shower Oil
Prai 24K Gold Wrinkle Repair Night Crème
Ren Evercalm Global Protection Day Cream
Alpha H Rose Liquid Gold
Pure Super Hydrate Day Cream
Fragrance Society Orange, Bergamot & Lemon Grass Hand Cream
Formula Absolute Sleep Cream
Eyeko Black Magic Travel Size Mascara
Eyeko Black Magic Liquid Eyeliner
Ren Kelp Body Wash
Ren Kelp Hand Lotion
L'Occitane Precious Cream
Nails INC Tis The Season To Sparkle Nail Polish
Percy & Reed Wonder Balm Hair Primer
Philip Kingsley Pure Colour Gloss
Philip Kingsley Elasticizer
Prai Ageless Hand Crème
This Works Stress Check Breathe In
Stila Smudge Stick Waterproof Eyeliner
Ultrasun 30SPF Lip Protection
Shay & Blue Tallulahs Camellia Natural Spray Fragrance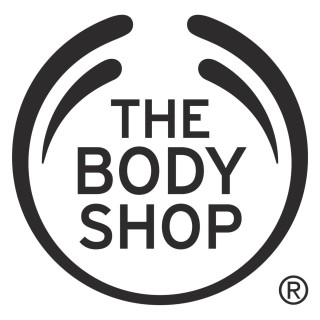 The Body Shop

– three including £77 of Body Shop products for £55, or £119-worth for £80, or £204-worth for £140
Available now
The Body Shop* has three calendars at varied price points – £55, £80 or £140. Two of the calendars are slightly pricier than last year, and for all, the products included aren't worth as much if you were to buy them separately. But if you like Body Shop products then you can still make a decent saving with these beauty calendars.
The Body Shop Advent calendars include: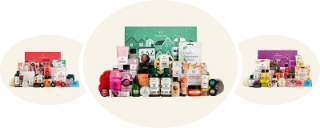 You're limited to one calendar per transaction, so if you're buying for gifts you'll need to make additional transactions, although delivery's free on all the calendars.
In 2020, limited extra quantities of its three calendars were released at the start of November. Last year, as in previous years, all calendars completely sold out before Black Friday. Yet in 2018, we spotted the £45 and £99 calendars reduced by 20% around Black Friday, so you might be able to save later on if they do release more stock, but this seems unlikely.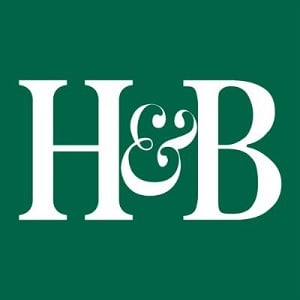 Holland & Barrett

– £170 of vegan & cruelty-free beauty for £45
Available now
This isn't the first year Holland & Barrett* has released a beauty Advent calendar, but if you're looking for something 100% vegan and cruelty-free that isn't mostly nail polish, you might want to check this one out. It costs £45 delivered, with contents H&B says are worth £170.
It's a 25-piece set containing brands such as Ren, Dr Pawpaw, Sukin, Q&A and more. It includes skincare, haircare, and other items such as candles, a detangling mini hairbrush, and a make-up brush.
Contents of the calendar, including what H&B reckon some are worth:

UpCircle Eye Cream with Maple & Coffee, 10ml - Worth £14.99

Fushi Really Good Hair Oil, 10ml
Sukin Super Greens Detoxifying Facial Scrub, 20ml
REN Ready Steady Glow Tonic, 50ml
Wet Brush Mini Detangler Brush - Worth £9.99
Natura Siberica Taiga Daily Protection Hand Cream, 30ml - Worth £2.99
AromaWorks Lavender And Petitgrain Mini Candle, 10cl
Weleda Prickly Pear Facial Lotion, 30ml - Worth £14.05
Dr Organic Guava Body Wash, 250ml - Worth £6.99
I Love Tonka Bean And Myrrh Body Wash, 125ml
Q+A Apple AHA Exfoliating Gel, 75ml - Worth £8.50
Holland & Barrett Tweezers
Faith In Nature Dragon Fruit Shampoo Bar, 85g - Worth £5.79
Ayumi Turmeric And Bergamot Face Mask, 20ml
Ecodenta Certified Organic Multifunctional Toothpaste With Hemp Oil, 75ml - Worth £4.99
Oleus Jojoba Oil 50ml - Worth £14.99
Psychic Sisters Opalite Mini Facial Roller
Eden Perfume Portobello Perfume, 2.5ml
Holland & Barrett Nail File
Disciple Balancing Mist, 50ml - Worth £15.00
So Eco Multi-Tasking Brush - Worth £7.50
Dr PawPaw Lip Scrub And Lip Balm Duo 16g - Worth £8.95
Holland & Barrett Aloe & Cucumber Face Wash 150ml - Worth £3.99
Tisserand Sleep Better Pillow Mist Mini 9ml
Evolve Bio-Retinol Gold Face Mask 30ml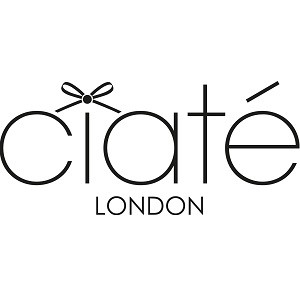 Ciaté

– £150 of nail polish for £35 delivered via our code
Available now, code valid until 11.59pm Tue 26 Oct
If Ciaté is the original nail polish Advent calendar you wait for every year, then it's out now to buy online at Ciaté* for £59 delivered.
However, we've blagged the code MMM21 which gets you the calendar delivered for £35 until 11.59pm on Tue 26 Oct.
It's entirely vegan and cruelty-free, with 22 mini 'plant-pot' polishes, and one full-size 'plant-pot' polish, plus a watermelon burst hydrating primer. If bought separately, Ciaté says the contents would cost £150.
It's definitely worth looking out for discounts on this calendar – signing up for the MSE weekly email is probably the best way to do this. In 2019, we saw the calendar discounted by 50% in early December, so it's up to you whether you wait to see if it's discounted further later.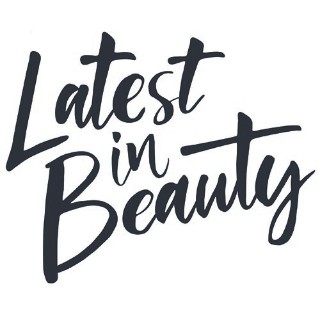 Latest in Beauty

– £360 of well-known beauty brands for £74 delivered
Available now
Bespoke beauty box retailer Latest in Beauty* is offering a 24-piece beauty box for £70 plus £3.95 delivery for contents that it says normally cost about £360 and includes brands such as Molton Brown, Elizabeth Arden, and Murad.
If this is the calendar you wait for, it's worth looking for discounts. Sign up to the MSE weekly email to be the first to hear of any deals.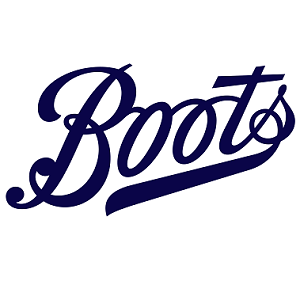 Boots

– 50% off selected beauty Advent calendars?
Finished Tue 12 Oct, but more are likely to be discounted later on
For the past few years, Boots has offered deals on beauty Advent calendars, including as part of a 3for2 promo in 2019 and up to 50% off last year. For 2021, it has already started offering deals on some calendars, but these ended on Tue 12 Oct.
Advent calendars available now, but not included in any offers:

In 2019 we saw Boots launch a '50% off' deal in the last week of November, so we think 50% off might be the best discount available before these items sell out.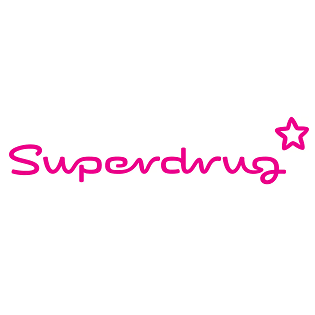 Superdrug

– up to 50% off beauty Advent calendars, some discounted further

There are currently a few Advent calendars available at Superdrug's website, and some are included in its up to 50% off promo. Prices range from £10 to £100, and calendars currently in stock include:
£10 (was £20) Disney Minnie Mouse 12-piece calendar – includes body wash, body lotion, hand cream etc.

£20 (was £80) Real Techniques 25-piece calendar – includes mini brushes, sponges, hair ties etc.
£40 (was £80) Revolution advent calendar 2021 – includes eyeshadow, lipsticks, make-up brushes etc.
£40 (was £80) Revolution Ultimate Glamour 12 Days of Christmas calendar – includes eyeshadow, lipstick, lipgloss etc.
£80 (was £120) Revolution Deluxe Advent calendar – includes eyeshadow, lipstick, lipgloss, highlighter etc.
£100 Studio London 24-piece calendar – includes lip gloss, nail polish, eyeshadows etc. Last year we saw this reduced to £40.

For the past couple of years, Superdrug released its beauty Advent calendars with an up to 50% off deal, before the calendars were discounted further during Black Friday and the Christmas sales, so it might be worth waiting to pick one up for a bigger discount.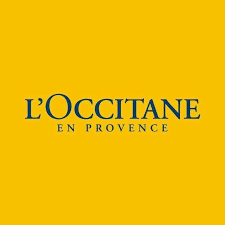 L'Occitane

– several calendars including £100 of beauty for £55 or £236-worth in £160 reusable calendar
Available now
This year, L'Occitane is offering calendars ranging from £55 to £160, which includes the following: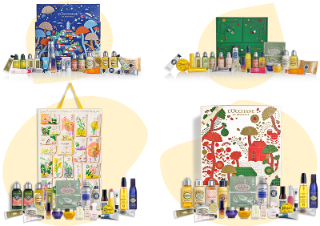 Last year, some of L'Occitane's calendars sold out by the start of November. Whilst £100+ for an Advent calendar isn't especially MoneySaving, if you usually buy L'Occitane products and it includes some of your favourites, it may be a good way to save money on what you'd buy normally.
Beauty Advent calendars may be cheaper after Christmas…
While they're clearly marketed as pre-Christmas items, these beauty Advent calendars can sometimes be found at heavily reduced prices after Christmas – so if you're not in a rush, you may be able to make a bigger saving in the New Year.
However, stock will be limited and popular calendars such as No7 and M&S have sold out long before Christmas in previous years. Whether you buy now or risk waiting, there are some serious savings to be had compared with buying the same products separately.
Will you be buying a beauty Advent calendar? Which is the one you wait for? Do you make your own? Let me know in the comments below or on Twitter at @MSE_Deals.
Have your say
This is an open discussion but the comments do not represent the views of MSE. We want everyone to enjoy using our site but spam, bullying and offensive comments will not be tolerated. Posts may be deleted and repeat offenders blocked at our discretion. Please contact fbteam@moneysavingexpert.com if you wish to report any comments.
We are aware that some users may currently be having issues seeing the comments and we're working on it.