Beauty advent calendars, though significantly pricier than their chocolate alternative, have in recent years proved increasingly popular. We'll soon be opening them, so here's a round up some of the best we've seen.
Recent Blogs
23 April 2019

23 April 2019

Do you want to COME ON DOOOOWN and appear on a TV game show? It's easier than you might think to get picked. Here are the tips and casting calls you need. Being on a TV game show can be a really fun experience and the chance of winning big prizes or cash is the icing on...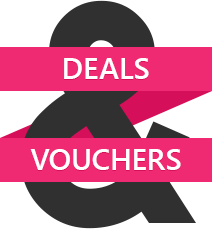 Visit our Deals & Vouchers section to ensure you don't miss out on the best deals.
Read more
»