F&F Clothing Deals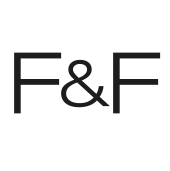 You can get a full school uniform (ages 3-16) from £15.50 in selected stores at Tesco (find your nearest - you can filter stores which stock F&F clothing).

What do you get?

2x polo shirts - from £2.50
2x sweatshirts - from £6
2x skirts - from £8
2x trousers - from £7


Prices change depending on size. We've asked Tesco to confirm the prices for the larger sizes and will update you here once we've got this info.

Get Our Free Money Tips Email!

For all the latest deals, guides and loopholes - join the 12m who get it. Don't miss out

There are always ways to save money at Tesco's clothing range F&F*, so even if there isn't a cracking deal out there that works for you, don't assume you can't cut your costs further.

Ways to save include:

Free Click & Collect. Every online purchase is eligible for free Click & Collect from Tesco and there's no minimum spend required, so you'll save on delivery costs.


Keep an eye on shop layouts and you could find out when a sale's coming up. Items are generally laid out by season's look in stores, but when a sale's coming, they're arranged into categories, eg, trousers and tops - if you're about to purchase and you notice a layout change, it could be worth waiting. Check our Shopping Tricks Guide for more ways to save on the high street.


Try haggling. We polled 1,400 MoneySavers to find out in which shops they had most success haggling and Tesco shoppers had a success rate of 62% - so it's probably worth a go if you're feeling brave enough. Read our Haggle on the High Street guide for more haggling tips.


Check out similar retailers, eg, Sainsbury's Tu, George at Asda. If you're not committed to buying from F&F, check out our deals from Sainsbury's Tu, George, Matalan or New Look where there may be a better offer.


Want more? Find out more shopping tricks in our Shopping Secrets guide.


Had a problem with F&F? There's a free online tool you can use to complain – it helps draft, manage and if necessary escalate your complaint. It's offered by a firm called Resolver, which we like so much we work with it to help people get complaints justice – you can use it to complain to Tesco*.

If you spot any hot deals out there we have missed (we are human after all!), please let us know on Twitter @MSE_Deals or by emailing msedeals@moneysavingexpert.com.
Latest Expired Deals
Tesco 20% off F&F clothing

With Clubcard. In store only

Tesco* is running a four-day event during which you can bag 20% off F&F clothing when you show your Tesco Clubcard at the till. It's in store only, so head to your nearest F&F-stocked store* to see if you can find a bargain. The offer ends on Sun 29 Sep.

As far as we know, the discount is valid on all lines (womenswear, menswear and kidswear, including school uniform) but we've asked Tesco to confirm and will update here once we know.

Don't have a Clubcard? You can register for a Clubcard for free online*.

Tesco Clubcard currently earns you one point for every £1 you spend in store or online, and one point for every £2 spent on fuel. For tips on stretching your rewards, see our guide on Loyalty points boosting.

Tesco F&F clothing up to 25% off via codes

Valid on £50-£100+ online spend. Incl sale

If you go online to Tesco's F&F clothing* brand you can get £10-£25 off everything when you spend £50-£100+ and enter one of the codes below until 11.59pm on Sun 20 May:

TDX-GHK7 for £10 off a £50 spend
TDX-LYHR for £15 off a £75 spend
TDX-LYTJ for £25 off a £100+ spend

They're valid on full-price clothes, shoes and accessories, including kids' school uniform and baby clothes, as well as sale items already reduced by up to 50%.

Delivery's £3 or you can click and collect for free.

If you're looking for more discount codes, see our Discount Vouchers page.

The codes can't be used on items sold by Tesco Partners and each one can only be used once per customer unless otherwise specified.