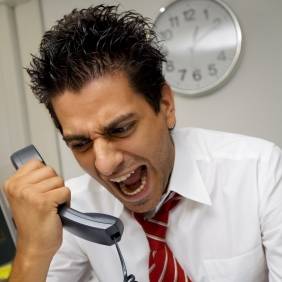 A body to instigate mass, group actions against banks and other financial institutions could be established in future.
The proposal forms part of today's government White Paper on banking regulation, announced in Parliament today by Chancellor Alistair Darling.
The potential establishment of a complaints system for the masses fleshes out some of the plans outlined by Business Secretary Peter Mandelson as part of last week's credit card reform White Paper.
Shadow Chancellor George Osborne says if the Conservatives get into power they will establish a new regulator to protect consumers by stamping out misselling. The Tories will release their banking White Paper later this month.
The idea of reclaiming money from banks was unheard of four years ago but the rise of consumer action via the web from sites like MoneySavingExpert.com has seen an unprecedented cultural shift.
Current reclaiming campaigns
The major campaigns include:
Bank Charges. Go beyond your authorised overdraft limit and you can be charged up to £39 a time. It's been argued these charges are unlawful and over £1billion has been paid out.

Reclaiming is on hold as we await a test case result, but a million people have claims on hold so it's worth those who need to, getting claims in as soon as possible to get their place in the queue (free letters in the Bank charges guide). The hold doesn't apply to those in financial hardship so they can try to reclaim instantly (see the Bank charges hardship guide). So far, six million template letters have been downloaded from this site.
Payment Protection Insurance. Lenders have systematically missold debt insurance to cover loan and credit card repayments. Everyone with a loan or credit card taken out in the past six years should check whether they were missold. Free templates in the PPI reclaiming guide.
Mortgage Fees. If you've paid a fee, known as a mortgage exit administration fee, on paying off your mortgage or switching, you may have been overcharged. Full info and template letters in the Mortgage exit fee guide. Likewise, if you've been charged an excessive mortgage arrears fee you may have a claim, as our news story yesterday explained.
Endowment misselling. If you've recently been told your endowment mortgage won't cover your homeloan debt and you were not told of the risks when you took out the plan, the Endowment misselling guide offers tips on getting compensation.
It is unlikely any new government body will affect Council tax rebanding which can yield hundreds of pounds.For updates, the free weekly MSE email has all the latest reclaiming news.
Government plans
The Treasury wants industry views on creating a system to allow thousands, or even millions, to take action together.
Any new organisation could be run as part of a current regulatory body. It is unclear when any new system would be set up as the current plans are merely ideas at present.
The Financial Ombudsman Service currently deals with complaints about financial institutions and is used to gain compensation when a bank fails to help.
Nothing will change in this respect for now, but the government hopes it will eventually be relieved of the burden of having to deal with cases where huge numbers have similar complaints.
The White Paper says: "There have been several instances in recent years in which a large group of consumers have suffered detriment at the hands of regulated firms. This includes, for example, the misselling payment protection insurance.
"The government therefore calls on the regulators and the banks to explore whether there is a quicker way of resolving these cases that is preferable for customers."
Martin Lewis, MoneySavingExpert.com creator, says: "At last, politicians are starting to get interested in the reclaiming campaigns real people have been involved in for years. For bank charges, it's almost too late as the test case result is imminent. Yet having an official body to look at the systemic malpractice of the financial services industry is important.

"Far too often these issues are known about for years, but the status quo is maintained, nothing is done and people lose thousands. Now the banks are feeling the heat too, as in one of their worst times they're needing to pay money they should never have taken in the first place.

"Stopping these problems in the first place, or at least acting earlier, should minimise the pain for consumers and companies alike."
Tory plans
Osborne says: "The next Conservative government will abolish the current system.
"And let me tell Parliament first. We will put the Bank of England in charge of the supervision of our banks, our building societies and our other significant financial institutions.
"And that sitting alongside a stronger Bank of England we will have a powerful regulator to protect consumers.
"A regulator with the clout and the focus not just to add more health warnings alongside the acres of small print that already come with financial products, but to stamp out unfair practices like missold PPI and excessive bank charges."
Further reading/Key links
Reclaiming guides: Bank charges, Bank charges hardship,
PPI reclaiming, Mortgage exit fee, Endowment misselling