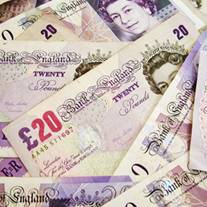 Banks face tough questions from their trade body over the way they handle complaints from overdraft charges victims in hardship.
This comes after MoneySavingExpert.com met with the British Bankers' Association this week to convey readers' fury at what they believe to be unfair treatment from firms when asking for a fees refund.
While bank charges reclaiming is on hold for most, providers must still consider cases from those in financial hardship (see the Bank Charges Hardship guide).
We gave the BBA a sample from the hundreds of angry emails and forum posts this site has received over the past two months.
Most claim their bank or building society is either failing to hear their complaint or not fully investigating whether they are in hardship.
The BBA has agreed to examine each case and ensure its members act within the rules.
The news comes before next Wednesday's Supreme Court decision which will determine whether fees of up to £35 a time for breaching your overdraft limit can be assessed for fairness (see the result via next week's Free Weekly Email).
If they can, the Office of Fair Trading will decide if they are unfair. If considered unjust, it could kick-start the compensation bandwagon.
Ignoring hardship cases
Banks are under no obligation to refund charges to those in hardship but the Financial Services Authority (FSA) says they must "assess whether that claim is justified" and make "an assessment of financial difficulty".
However, it appears many banks have not stuck to those guidelines.
In the documents we have seen, providers sometimes:
Ignore the hardship issue and simply tell consumers their case is suspended.
Fail to investigate whether a customer is in difficulty (the most common problem).
Fail to class apparently obvious hardship cases as hardship.
Accept a customer is in hardship but fail to offer help.
Write confusing letters.
Eric Leenders, from the BBA, says: "All bank customers facing financial difficulties should receive sympathetic and positive help from their bank. When that does not happen, for whatever reason, we need to find out what has gone wrong.

"We will be reviewing the cases we have seen in detail and talking to our members about the issues they highlight. If an error has been made, the bank will act to correct it."
Hundreds of complaints
We have received 320 individual complaints by email since early September and hundreds more on our forum (the exact total cannot be verified as they are spread across the forum).
Most of the formal complaints are from Lloyds TSB customers, with many also from disgruntled Alliance & Leicester, Halifax, HSBC and Natwest/RBS account holders.
However, the proportion of cases per bank may be skewed by an MSE News article in September which highlighted two examples of Lloyds customers claiming unfair treatment (see the MSE News story).
That was originally written following complaints on this site's forum that Lloyds was not properly handling hardship cases.
The Financial Ombudsman Service, the independent complaints body, wrote to providers last month asking them to improve the way they handle bank charges hardship complaints (see the Ombudsman slams banks MSE News story).
It also wrote to claims management firms asking them to improve the way they report customer complaints.
The Banking Code Standards Board, which policed banks' dealings with customers until the FSA took over this month, also released a more general report into the way firms deal with hardship in October.
It found problems with four of ten banks investigated, but hasn't named the offenders.
Martin Lewis, MoneySavingExpert.com founder, says: "It's difficult to know whether people are the victims of banks deliberately trying to avoid paying out or of disgracefully inadequate systems.
"Either way, the fact these people are by definition already struggling, means it's something that needs to be sorted immediately.
"Regardless of next week's court decision, we hope the BBA will take its members who breach these rules to task and provide redress to those who've lost out."