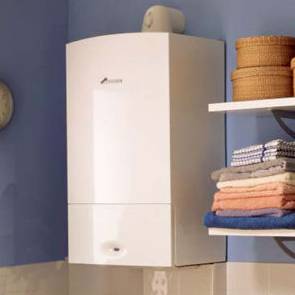 The Government says 70,000 households in England can still ditch their old boiler and get up to £400 towards a new appliance under its boiler scrappage scheme.
It today announced 54,758 homes have so far taken advantage of the scheme, launched last month, but adds there are still £28 million of savings available (see the Boiler scrappage scheme unveiled MSE News story).
Under the initiative, households with working boilers with the lowest "G" rating can apply for vouchers from the Energy Saving Trust (EST) towards "A" rated boilers or renewable heating systems.
Power giants British Gas, Eon, Npower and Scottish & Southern Energy all give an additional £400 discount off one of their boilers if you scrap an old appliance and buy a new device from them.
Yet it could still be significantly cheaper buying from an independent firm and grabbing the Government discount only, it is claimed.
Independent installers say power firms often hike the price of their boilers (see the Boiler scrappage warning MSE News story).
The typical cost of buying and installing a boiler is £2,500, according to the heating industry.
Fraser Winterbottom, from the EST, says: "It's clear people are very keen to slash their energy bills. There are still thousands more vouchers to be claimed. There's no better time to get rid of that old, inefficient boiler."
Energy and Climate Change Secretary Ed Miliband says: "The scheme is helping households to save around £200 a year off fuel bills and reduce emissions."
Further reading/Key links
Boiler protection: Boiler Cover
Slash energy costs: Cheap Gas & Electricity
Your rights: Fight Energy Direct Debits
Grab a grant: Warm Front