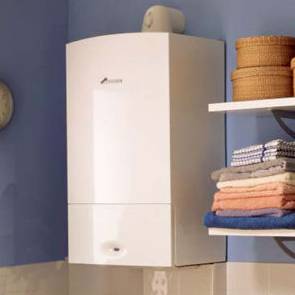 Energy firms offering new boiler discounts when scrapping an old appliance may still be charging hundreds of pounds more than the competition.
British Gas, Eon, Npower and Scottish & Southern Energy (SSE) all give a £400 discount off one of their boilers in addition to the £400 Government scrappage scheme discount (see the Boiler scrappage scheme unveiled MSE News story).
Yet it could still be significantly cheaper buying from an independent firm, even with the extra power firm reduction.
The typical cost of buying and installing a boiler is £2,500, according to the heating industry.
Twice as expensive
Research from consumer lobby group Which? last year found British Gas charged up to twice as much as the cheapest independent engineer for the same job.
Installer Peter Thom, who runs heating firm Green Heat and sits on the Institute of Domestic Heating and Environmental Engineers executive council, says: "An independent installer can be £1,000 cheaper. The power companies often load a few hundred pounds onto the price."
The key is to secure quotes from a trusted independent installer and your energy supplier to find the cheapest. Getting an accurate quote normally requires a home visit, says Thom.
The other two of the big six energy firms (EDF and Scottish Power) do not sell boilers.
Grab a grant
Grants of up to £3,500 for a new boiler are available for those on some benefits in England via the Warm Front scheme. Check whether you're entitled before applying for the Government voucher as you may not be eligible for both.
The Government scheme, which applies in England only, allows up to 125,000 households with working boilers with the lowest "G" rating to apply for vouchers from the Energy Saving Trust (EST) towards "A" rated boilers or renewable heating systems.
The terms of the power firms' discounts vary. They are generally similar to the Government's scheme with some deviations.
For instance, SSE offers the £400 discount throughout Britain, while Npower will allow you to trade in a ten-year-old (or older) boiler, regardless of rating.
British Gas says its boiler installation service is "hassle-free" and comes with numerous guarantees.
Further reading/Key links
Boiler protection: Boiler Cover
Slash energy costs: Cheap Gas & Electricity