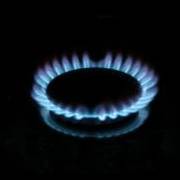 EDF and Scottish Power have announced plans to lower their gas prices to complete the round of cuts from the 'Big Six' energy providers.
However, households will not see their electricity prices fall following these reductions, despite a drop in wholesale costs (the price power firms pay for energy).
EDF is cutting gas prices by 4% on 26 March, while Scottish Power's 8% cut comes in five days later (see the British Gas price cut MSE News story).
Both firms' price drops apply to all their standard tariff customers but only to some households on their cheaper, online deals.
Those on older, web-based tariffs will see cuts but not those who have recently taken out a package.
Eon, Scottish & Southern and Npower have all announced their gas prices will fall by the end of the month, while British Gas cut its gas prices in February.
Energy firms have been accused of doing too little too late as wholesale cost have fallen much further, while they most have waited until the cold weather is over.
Time to switch
Despite the cuts, millions will still be paying too much, especially those on their provider's standard tariffs as the best deal are online.
Regardless of what the 'Big Six' say, their tariffs will not necessarily be the cheapest for you. The energy market is complicated so determining which is the cheapest provider depends on where you live and how much power you use.
Households can sometimes cut their bills by hundreds by doing a comparison of the tariffs available (see the Compare Gas & Electricity and Get Cashback guide).
Further reading/Key links
Slash energy costs: Cheap Gas & Electricity
Your rights: Fight Energy Direct Debits
Capped tariff help: Is your Cap/Fix ending soon?
Boiler protection: Boiler Cover